Current GPN Students
Madhura Baxi received her BE (Honors) in Electronics and Instrumentation engineering from Birla Institute of Technology and Science, Pilani, India. She then worked as a Technology Analyst on developing a computer vision and image processing based recommendation system at a large software company for a year. Her rising interest in the field of image processing led her to pursue Master of Science in Electrical engineering at Auburn University, with major in Medical imaging. During her master's program, she worked on several research projects involving canines, humans and monkey brain diffusion tensor imaging and fMRI scans. She also interned for about six months at Psychiatry Neuroimaging Laboratory. She is currently interested in both experimental as well as computational neuroscience and hopes to build a bridge between both.
John Bladon received his undergraduate degree in neuroscience at Bates College, and received his M.A. in Anatomy and Neurobiology at Boston University. He has worked on various projects in neural engineering, electrophysiology and neuroanatomy. His current interests lie in the system and in the neural code that support memory. His extracurriculars include surfing and snowboarding, tennis, soccer, and hiking.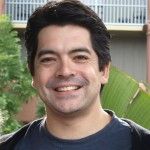 Scott Bressler received his BA in Biology from Boston University in 1994 and spent four years at the Dana Farber Cancer Institute researching graft-versus-host disease. After taking a brief hiatus from research to chase a career in music production and audio engineering he eventually returned back to Boston University to get his Master's in Biomedical Engineering in 2007. He is currently a research engineer in the Auditory Neuroscience Laboratory studying selective auditory attention with Professor Barbara Shinn-Cunningham while simultaneously pursuing his doctorate in Computational Neuroscience. His current research interest involves studying how traumatic brain injury in returning war veterans affects their selective auditory attention networks.
Marcos Cantu received his Sc.B in Behavioral Neuroscience from the Department of Cognitive, Linguistic and Psychological Sciences (CLPS) at Brown University and has experience with in vivo electrophysiology and in vivo two-photon laser scanning microscopy in both auditory and visual cortices. His research interests include theoretical and computational neuroscience, sensory system physiology, emergent properties of neural circuits, neural networks, speech production and perception, psychoacoustics, pitch perception, selective auditory attention, spatial hearing and music theory. Marcos is especially interested in developing large scale computational models of the auditory system. Marcos Cantu recently presented his own theoretical and computational work ( "Self-Organizing "Harmonic Dominance Stripes" in a Spiking Network Model of the Auditory System" ) at the 22nd Annual Computational Neuroscience meeting (CNS 2013) in Paris, France and spent the Summer attending Computational Neuroscience Summer School(s) at the University of Ottawa in Canada and at the Marine Biological Laboratory (MBL) in Woods Hole, MA. Outside of academia, Marcos is a multi-instrumentalist musician and an avid tennis player.
Ju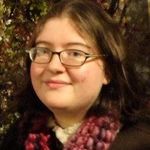 lia Chartove received a BA in Neuroscience with a minor in Computer   Science from Swarthmore College. Her research interests include theoretical   and computational modeling of circuit-level substrates of cognition, neural   oscillations and their role in psychiatric disorders, and neuromorphic  artificial intelligence. Her past research has mainly been on hippocampal   circuitry in Rett syndrome, specifically on mechanisms of gamma oscillations   and whether they are disrupted in pre-symptomatic individuals. She also has   experience in designing and coding software packages for analysis of large-scale imaging data. When not yelling about science, Julia enjoys electronic, rock, and classical music, traveling, modern art, science fiction and fantasy, video games, and anything to do with animals. This is the only existing photo of her in which she is not wearing some sort of really dumb hat.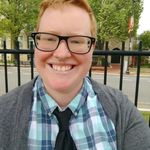 Gabriel Cler  joined GPN in 2013 and received his BS in Computer Science from Bradley University and a graduate certificate in Cognitive Sciences from the University of Central Florida. His research involves applying quantitative and computational techniques to rehabilitate speech motor control disorders in children and adults. His research at BU under Cara Stepp, Frank Guenther, and Jay Bohland focuses on developing and validating novel communication interfaces for individuals with severe paralysis, developing quantitative assessment and videogame rehabilitation for individuals with resonance disorders, and applying multivariate analysis methods to kinematic speech data.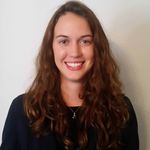 Ashley Comer graduated from the University of Houston with a BS in psychology and a minor in biology. She spent two years as an undergrad working in a neuroscience lab with a focus on neurogenesis in the adult hippocampus. Additionally, Ashley participated in an REU at the University of Kentucky in a molecular pharmacology lab. Her project in this lab discerned the role of a gene called MANF in the endoplasmic reticulum stress response. She also participated in various projects concerning cancer stem-like cells and autophagy. In her free time Ashley enjoys cooking, reading, racquetball, and traveling.
Nathanael Cruzado graduated with a Bachelors of Electrical Engineering with a Double Major in Mathematics from Auburn University. His experiences as an undergraduate include work on systems engineering and the communication systems for a cube-satellite, Android software development, system on a chip firmware documentation, and hyperspectral image processing. Through self-directed study, he became interested in computational neuroscience for it potential to both answer fundamental questions and to inspire new technologies. His current research interests are in neuromorphic hardware and software. He hopes to combine his existing engineering knowledge and skill in mathematics with the neuroscience he will learn at Boston University to develop new computational intelligence approaches. His hobbies include anime, fanfiction, and computer games.
Joseph Di Lascio received a B.A. in Philosophy and a B.S. in Physics with a minor in Mathematics from Florida International University. Working with the Experimental Nuclear Physics group, he assisted with research involving parallel computing and high performance networking. Currently, his interests comprise memory, learning, and perception of time. Joe's days are otherwise occupied by the practice and enjoyment of improvisational theatre, online gaming, and amateur etymology.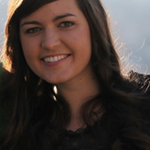 Kathryn Hixson received her BS in Neuroscience from Brigham Young University in 2011 where she characterized neurotransmitter receptors involved in Alzheimer's disease. Kathryn is pursuing her thesis research in Shelley Russek's laboratory studying the dynamic gene regulation of inhibitory neurotransmission and how it is altered in neurological diseases, such as epilepsy.  Her current focus includes looking at the results of permanently increased BDNF levels in the brain after seizures and how it affects the GABA-A receptor. Outside the lab, Kathryn spends every moment she can with her adorable son, Elliott, who is actually the world's cutest baby, her hedgehog, and her husband. She enjoys baking, cake decorating, SCUBA and triathlons.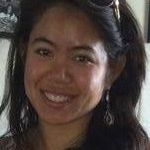 Janis Intoy received her B.S. in Computer Science from Caltech in 2012. As an undergraduate, she worked in a psychophysics lab studying the influence of gaze orientation on attractiveness judgments. Since then, she has been working at a small technology company in San Diego developing algorithms for speech processing, voice re-synthesis, and speaker classification. While she is still interested in speech processing and its applications, she is curious about neural modeling. Outside of academia, Janis enjoys doing triathlons and puzzles.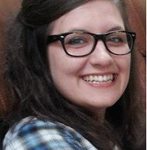 Mary Kate Joyce joined GPN in 2013 and has a neuroscience background from UNH, where developed an interest in the prefrontal cortex while participating in Dr. Jill McGaughy's lab.  She assisted in studying the ontogeny of neuromodulatory systems that control attention.  It was there that she sharpened her interest in how organizational elegance can beget such a complicated output as flexible behavior.  Under the mentorship of Dr. Helen Barbas in the Neural Systems Laboratory at BU, she now examines the prefrontal structural machinery that may contribute to the emergent properties of cognition and emotion in a non-human primate model, specifically in the context of structural connectivity and information flow.  She investigates pathways that are frequently disrupted in psychiatric diseases, focusing on the medial prefrontal cortices of the anterior cingulate, which are old in phylogeny, and their interaction with more recently evolved dorsolateral prefrontal cortices.  She also enjoys digging into music, film, and literature.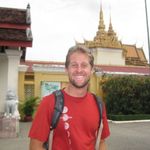 Nat Kinsky received an undergraduate degree in civil engineering with a minor in physics from the University of California, Berkeley, in 2005.  He also received an M.S. in structural engineering from Berkeley in 2006.  His current research interests include the neurological basis of memory and its relationship to neurodegenerative disease.  In his free time, he enjoys playing the piano, skiing, surfing, rock climbing, and playing ultimate Frisbee.
Marek Kowalski received his B.A. in Biochemistry and Biology from Holy Family University in Philadelphia, where he arrived from his native Poland. An adventure studying virally induced cancers in the laboratories of the nearby University of Pennsylvania sparkled his desire to pursue two years of postgraduate research training in breast cancer biology. He moved to the Wyss Institute for Biologically Inspired Engineering at Harvard, where his early passion for numbers and systems quickly resurfaced. As a medical and graduate student, he dreams of (somehow) computing the meaning of life in a study of neural oscillations and signal processing involved in the human cognition and disease. Apart from people, he loves Boston, Madrid, dogs, languages, and contemplating the nature of time.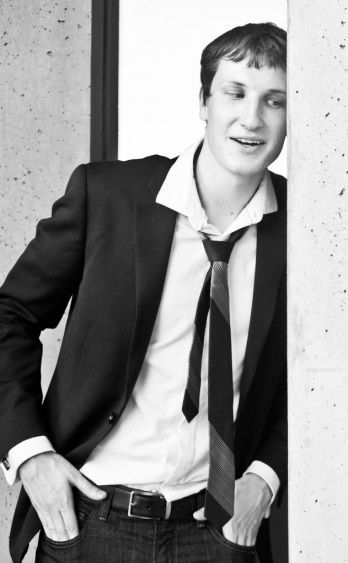 Scott Kuzdeba received a B.S. in electrical engineering and economics from Syracuse University in 2010 and a M.S. in electrical and computer engineering from Worcester Polytechnic Institute in 2012 as part of BAE Systems' Engineering Leadership Development Program. He currently works at BAE Systems as a research engineer on programs involving machine learning, signal processing, and related technologies. His research interests are in Brain-Computer Interfaces, speech neuroscience, and neural modeling. Scott also enjoys traveling, spending time outdoors, and wrestling with his two rescue dogs, Otto and Augie.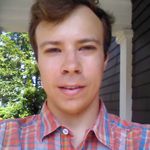 Sam Levy graduated from Cornell University in 2013 with a BA in Psychology with honors. While at Cornell, he studied learning and memory in rodents, designing a behavioral model of interference. Since graduating he has worked in the Hasselmo lab at BU, exploring other paths in memory using novel behaviors, electrophysiology, and DREADDs. In the GPN Sam is planning to dive headlong into the interaction of neural circuits and active behavior by designing and animal model of memory interference, understanding its underlying processes from animal down to cell, and using this principle as a template to understand a variety of cognitive processes. Outside of the lab Sam likes to play guitar, climb rocks.
William Mau graduated with Bachelor's degrees in Biological Sciences   (with a concentration in Neurobiology & Behavior) and Psychology with   honors from Cornell University. At Cornell, William worked in a lab studying   the neurobiology of learning and memory using extracellular recordings in behaving rats. His project focused on the role of the retrosplenial cortex in spatial and cue representation during a memory task. At Boston University, William plans to pursue systems-level inquiries about the biological basis of learning, memory, and behavior. When William is not at the lab, he is usually seen getting his caffeine infusions at his favorite local café, playing squash at an extremely novice level, throwing around a Frisbee, or walking into lab.
Catherine Mikkelsen graduated from the University of Notre Dame in 2012 with degrees in Mechanical Engineering and Psychology. Since graduating, she has combined these skill sets working for Dr. Eichenbaum helping to build an automated maze and studying prefrontal-hippocampal interactions in rats. She hopes to expand on the understanding of this circuit in her graduate work. When not in lab, she can be found riding and caring for her horse Benjamin.
Catherine Moore joined GPN in 2013 and graduated from University of Virginia in 2012 with a BA in Cognitive Science and Psychology. Her research interests include the neurobiology of addiction and the reinforcing effects of drugs of abuse, such as nicotine, alcohol, and cocaine. Her previous projects include sex differences in exercise effects onnicotine-seeking and the hormonal effects on nicotine self-administration in adolescent animal models. For the past year, she has been working as a research scientist at UVA studying neurobiological targets of pharmacological treatments of alcohol dependence.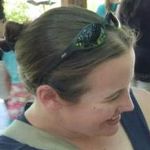 Emma Myers works with Dr. Jason Bohland in collaboration with Dr. Frank Guenther. By studying genetic expression patterns across the brain, they seek to elucidate mechanisms of speech and language processes by integrating genetic and neuroimaging data. Using genetic data with a spatial dimension allows them to take full advantage of both molecular and structural/functional perspectives, which tend to be employed in relative isolation from each other. For example, genes implicated in persistent developmental stuttering (PDS) by gene sequencing studies share striking patterns of expression across subregions of the basal ganglia, an area that has been connected with PDS by numerous neuroimaging work, and plays a major role in computational modeling of PDS. This integrated approach has also yielded exciting results in comparative analyses of human and mouse brains, indicating its potential to inform questions of homology and the evolution of speech and language.
Keri Omuro graduated in 2012 from University of California, San Diego   earning a B.S. in General Biology and a B.A. in Psychology.  As an   undergraduate, she worked with a neurogenetics lab studying developmental   brain disorders. During the past two years, she has been working at San Diego State University doing research on transcription factor control of neural regeneration and stem cell regulation in planarians. She currently   interested in understanding the molecular mechanisms of disease and   neurodegeneration, pursuing translational research and developing   therapeutics. Outside of science, Keri enjoys trying all sorts of foods and   crafting.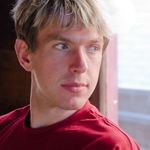 Nathan Perkins completed a Master's degree at MIT in the   Technology and Policy Program, where he researched network models of emergent  behavior in complex organizations. Prior to graduate school, he attended the University of Southern California, finishing in 2007 with a B.A. in  neuroscience, and spent two years as a Peace Corps volunteer working in South Africa. Since school, he has run a technology consulting company developing custom software, including large-scale pattern recognition tools used for image recognition and data analysis. Entering BU, his primary interest is how the computational lattice of the occipital lobe is able to encode, interpret and recognize visual stimuli. He hopes to be able to contribute to the incremental steps integrating cognition theory with novel neurobiological evidence, such as new experimental findings and increasingly detailed imaging. As an avid runner, Nathan is thrilled to be staying in the Boston area, where the Charles River provides an ideal setting for runs.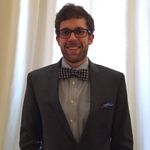 Byron Price received a BA from Vanderbilt University in 2011, with two majors in Physics and Spanish. After school, he lived in Spain for two years working as an English teacher. Upon returning to the United States, Byron worked as a research assistant at George Mason University on a Neuroinformatics project regarding hippocampal neuroanatomy. He hopes to conduct research at BU generally regarding the hippocampus and memory function. In his free time, Byron loves to travel, exercise, meditate, and read.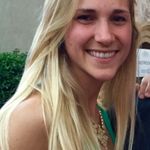 Trish Rein received her BS in psychology, with minors in biology and neuroscience, from the College of Charleston in 2015. She has worked with faculty at the Medical University of South Carolina studying neural circuitry of drug-seeking behaviors and aversion. Current research interests include motivated behaviors as well as the immune system's impact on neurodegenerative diseases. Outside of the lab, Trish enjoys running and outdoor activities as well as cooking.
Michael Romano received his B.S. in Chemistry from Davidson College and then enrolled at Boston University School of Medicine, where he completed his first two years of medical training as a part of his M.D./Ph.D. Both at and prior to attending Davidson, he conducted biomedical research in the Department of Obstetrics and Gynecology at Yale-New Haven Hospital. He transitioned his research to the area of synthetic organic chemistry while at Davidson, then to computer science, and finally to computational neuroscience, where his mind resides today. Now, he is interested in creating models of cortical networks to help us to develop a better understanding of and definition for anesthesia.
Andrés Salazar-Gómez received his BSc degree in Biomedical Engineering at the EIA-CES in Colombia, South America, and came to Boston to work as research assistant for two and a half years in the Neuroscience and Statistics Lab at MGH/MIT where he focused on EEG, MRI and source localization analysis. Driven by the idea of developing speech prosthesis, he joined the CNS/GPN department in Fall 2010 and have been part of Frank Guenther's Speech lab since. He is committed to a deep understanding of EEG signals, its neural mechanisms and encoded information, in order to develop robust non-invasive brain-machine interfaces (BMI) that can provide a natural conversational level to people who lack speech. He's especially interested in characterizing and modelling interaction error-related potentials (ERPs) in the context of closed-loop continuous BMI paradigms; its influence on the decoder's performance and on the volitionally-modulated brain signals encoding the user's intent.His current work follows two streams: Firstly, he has been doing analysis of non-invasive EEG sensorimotor rhythm signals towards better understanding the underlying signatures related to volitional movement and how these can be used for speech communication (including ERPs). Secondly, he is a visiting student at Earl Miller's lab where, in collaboration with Scott Brincat, they are developing high performance invasive brain-machine interfaces (currenlty an eye movement-based BMI) using a behaving macaque model. One of the main goals of this project is to use the learning capabilities of the neural ensembles to improve the decoder performance in a speedy and computational efficient way.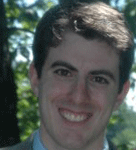 Daniel Salz graduated from SUNY Buffalo with a B.A. in Cognitive Neuroscience. He works in the Lab of Cognitive Neurobiology under the direction of Howard Eichenbaum. He is interested in decoding how the circuitry of the brain processes and stores information in hippocampus and associated cortical areas through the use of electrophysiological recordings in awake and behaving rats. His greatest passion outside of science is dancing.
Sophie Schwartz received her B.S. in Cognitive and Brain Sciences and Child Development from Tufts University in 2012. Prior to joining the Boston   University community, she worked for two years at the National Institutes of Health pursuing research on various subtypes and biomarkers of autism   spectrum disorder. Her current research interests lie in functional and diffusion tensor neuroimaging, electrophysiology, and neural modeling. Outside of academia, she enjoys traveling, hiking, and skiing.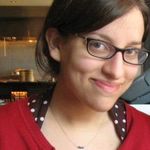 Terri Scott received her B.A. in physics with a minor in mathematics from New York University in 2008 and her M.A. in astronomy from Boston University in 2012. She then began her transition into neuroscience as a technical assistant in the Department of Brain and Cognitive Sciences at Massachusetts Institute of Technology. She hasworked on research projects looking at how snakes move and mapping radio emissions from high-energy super massive black holes, and now studies the brain's basis of language using fMRI and electrocorticography. Some of her other interests include arts (and crafts!), rock climbing, cooking, and meditation.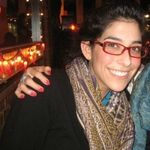 Mariel Seiglie received a B.A. in Comparative Human Development from the University of Chicago and minored in biology.  She has experience utilizing activity-based anorexia (ABA) in mice and using pharmacological manipulations in the paradigm in order to model aspects of anorexia nervosa and attenuate symptoms within the model. Her research interests include elucidating the neurobiological substrates underlying alcohol abuse and drug dependence and understanding the pathways that underlie the behaviors of pathological eating.  Outside of research, Mariel enjoys playing sports, especially volleyball and basketball, bar trivia, and the occasional karaoke nights (despite not being able to carry a tune).
Samantha Shelton graduated in 2014 with a B.S. in cellular/molecular biology, a B.A. in psychology, and a minor in chemistry from Humboldt State University. As an undergraduate she worked for 5 years on diverse projects within the field of neuroscience using models from zebrafish to mice to rats to human participants. She then worked at UCSF as a pre-doctoral research fellow through the CIRM bridges grant, using stem cells and viruses as a delivery tools for genes that are mutated in human psychological disorders in order to study cell development. She is interested in cell biology, epi/genetics, and psychological disorders such as substance abuse and schizophrenia. Outside of lab, she loves to try new restaurants, travel, get outside and be active.
Jason Sherfey graduated from Vanderbilt University with a B.E. in Biomedical Engineering. He is a member of the computational neuroscience specialization at GPN and has extensive experience in neuroimaging, signal processing, and biomedical instrumentation from Vanderbilt, UCSD, and the pharmaceutical industry. He has broad interests in neuroscience, mostly involving the dynamics of neural networks. His long term goal is to contribute to the understanding and treatment of pathological dynamics in neurological and mental disorders. Jason's mentor is Dr. Nancy Kopell.  Outside the lab, Jason enjoys writing about neurophilosophical ideas and playing piano, pool, & ping-pong. He also loves experiencing new places, people, & subcultures.
Dante Smith graduated from Boston University in 2012 with a B.S. Biomedical Engineering and a minor in Mechanical Engineering. His research interests include Neural Prosthesis, Brain-Computer Interfaces, and Neural recording methods.  For his senior design project he developed  a custom made EEG acquisition device. In his spare time, Dante likes to travel, play Ultimate Frisbee, and cook.
Austin Soplata holds a B.S. in Nuclear Engineering, Radiological concentration, from the University of Tennessee, Knoxville. In the past he has worked at both Pacific Northwest and Oak Ridge National Laboratories. His interests include the intersection of mathematics with neuroscience and the development of brain-computer interface electrode technology.  Austin's mentor is Dr. Nancy Kopell.
Elizabeth Spencer graduated in 2015 with a B.S. in Mathematics, a B.A. in French Language & Literature and a minor in Physics from the University of Maryland, College Park. Previous research projects include developing regression models to predict redshifts of galaxies, image processing via wavelets and multiresolution analysis, and modeling the channel capacity of satellite communication systems. She also enjoys baking cookies, going running, and eating new foods in foreign places.
Sean Tobyne received a BA in Psychology from Saint Michael's College in 2005 and spent 5 years research the neuropsychology of autism. In 2011, Sean earned a MA in Psychology from Boston University, with a concentration in cognitive neuroscience and neuroimaging with Chantal Stern. He spent the last two years working at Massachusetts General Hospital studying brain network disconnection due to multiple sclerosis pathology. He has experience in advanced structural, diffusion and functional MRI acquisition and integrated analysis. Sean is interested in the delicate balance between the functional networks involved in cognition and the white matter connections underlying them and how this balance is disturbed due to disease, trauma and aging. His thesis mentor is Dr. David Somers.  When he isn't playing with giant magnets, Sean enjoys golf, cycling, hiking, snowboarding, cross country skiing, playing guitar and any "sport" one might play at a backyard barbecue.
Eli Towsend Shobin graduated from Connecticut College where he majored in Behavioral Neuroscience and minored in Philosophy. He has spent the past 2 years working at Weill Cornell on the ultrastructural localizations of opioids and cannabinoids in the addicted brain. During this time he has become exceedingly familiar with an electron microscope and immunohistochemistry. He is interested in the brain's natural immune system and its role in neurodegeneration and disease. Eli's thesis mentor is Dr. Douglas Rosene. He is also an avid Baltimore Ravens fan and the current Chair of the Neuroscience Graduate Student Organization (NGSO).
I
ris Trutzer received her B.A. in Chemistry and Spanish from Johns Hopkins University. While in Baltimore she worked in bioorganic chemistry and oncology laboratories, helping to develop methods of modifying proteins and nucleic acids to aid in their detection and sequencing using mass spectroscopy. She enrolled at Boston University in 2013 as a student in the MD/PhD program, where she became interested in studying developmental neurobiology and related childhood pathology. Under the mentorship of Dr. Vasileios Zikopoulos in the Neural Systems Laboratory, she studies the structural and molecular features of excitatory and inhibitory elements in areas of the prefrontal cortex responsible for attention, emotions, and social interaction that may be disrupted in autism. Outside of the lab, she enjoys yoga and dancing as much as possible.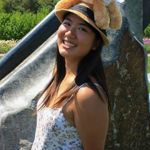 Hana Yeh received a B.S. in Biology with Neuroscience Option and minor in Psychology from Pennsylvania State University in 2015. As an undergraduate research assistant, she worked in neurodevelopment and neurodegenerative disease lab. She has worked on research projects using small molecules to convert human astrocytes to functional neurons in vitro. Currently, she is interested in understanding the molecular mechanisms and neurodevelopmental pathways of neurodegenerative diseases and developing treatments for such diseases. Some of her other interests include playing tennis, doing yoga, and baking.
Kimberly Young received a Bachelor's of Science, as well as a Master's of Science in Physiology from McGill University in Montreal, Canada. Her Master's work was focused on understanding the modulation of retrograde signaling programs in coordinating synapse growth at the Drosophila neuromuscular junction. She developed a passion for all things microscopy related after working as a microscopy specialist at the Advanced Bio Imaging Facility at McGill for the past 4 years. Her scientific interests are wide-ranging and include: systems neuroscience (the encoding of information by neurons and small circuits), physics (mechanics, astrophysics, chaos and dynamics), drug-chemistry and mental health, and cell biology (especially transcriptional regulation and cell polarity mechanisms). She spends her free time reading science fiction and fantasy, cooking, and playing sports.
Louis Vinke received a B.S. in Psychology & Electronic Media Arts and Communications (EMAC) from Rensselaer Polytechnic Institute. He then earned a M.A. in Experimental Psychology at Bowling Green State   University studying timing perception and attention in the context of musical   rhythms and speech prosody. Working at the Athinoula A. Martinos Center for Biomedical Imaging in Charlestown, Louis gained experience with neuroimaging and neuroanatomy, while helping to develop and teach brain mapping software. He is interested in using neuroimaging technologies and computational neuroscience methods to study and model attentional processes across multiple sensory modalities.
Ellen Witkowski graduated from Kenyon College with a B.A. in Neuroscience. For the past year she has been doing research in a molecular lab at OHSU looking at remyelination failure. At BU Ellen is hoping to focus on the pathophysiology of neurological disorders, especially Alzheimer's and Parkinson's disease. Ellen's mentor is Dr. Ian Davison.  Outside of school and lab, Ellen likes to stay active by running or playing softball and ultimate frisbee.
Adam Vogel received a B.A. in Psychology from Hamline University and a Masters in Biopsychology from George Mason University. Following his Masters, Adam investigated neural oscillatory dynamics and decision making in rats at the University of Minnesota and later spent several years as an imaging specialist, developing an expertise in optical microscopy and image processing. Coming into BU, he is interested in elaborating on his background within cortical and sub-cortical circuitry to explore questions like: how are memories coded across neural networks; how are more intangible aspects of the mind processed in the brain and how these abstract representations result in behavioral manifestations?  His thesis mentor is Dr. Michael Hasselmo.  Outside of academics, it gets messy. Books, running, traveling.