BU Awards Community Grant To Franklin Park Coalition to Support Youth Programming
FOR IMMEDIATE RELEASE: January 28, 2014
Contact: Valeda Britton; vjbritto@bu.edu; 617-638-1911
BU Awards Community Grant To Franklin Park Coalition
to Support Youth Programming
            (Boston) – Boston University today announced a grant of $2,500 to the Franklin Park Coalition (FPC). Boston University makes ongoing grants to local community organizations offering programs and services that benefit youth and make a difference in the lives of young people in Boston.
The FPC advocates for Franklin Park, a 527-­acre historic green space located in the geographic heart of Boston and surrounded by some of the city's most diverse neighborhoods. FPC works to engage all park users and community members through advocacy, programs, and restoration.
The BU Community Grant will be used to help support FPC's Back to Nature in Franklin Park program. The program is designed to bring up to 1,000 young people (ages 5-18) to the park to engage in a series of energetic outdoor activities in a natural setting.  Using a range of events, including activities such as hiking, snowshoeing, tree climbing, kite flying, biking and a weekly drop in sports night, the goal is to expose youth to new recreational options in wilderness spaces and get them moving. http://www.franklinparkcoalition.org
"Boston University Medical Campus is committed to helping provide resources for organizations and agencies whose programs support youth in the South End and Roxbury. FPC's Back to Nature program promotes opportunity, access and an active lifestyle. This program is an outstanding example of utilizing one of the finest natural and wilderness spaces in Boston, Franklin Park. The program benefits youth and families in our city," said Valeda Britton, Executive Director BU Community Relations/Medical Campus.
The $2,500 community grants are awarded to programs and services that benefit residents of BU's host communities, with special consideration given to programs that benefit youth. Beautification projects are also encouraged. Funding is intended to supplement the existing budgets of established organizations and agencies. Organizations such as, Boston City Lights, Discover Roxbury, the Roxbury Boys & Girls Club, and Mandela Homes have previously received a similar grant.
Founded in 1839, Boston University is an internationally recognized institution of higher education and research. With more than 33,000 students, it is the fourth-largest independent university in the United States. BU consists of 16 schools and colleges, along with a number of multi-disciplinary centers and institutes integral to the University's research and teaching mission. In 2012, BU joined the Association of American Universities (AAU), a consortium of 62 leading research universities in the United States and Canada.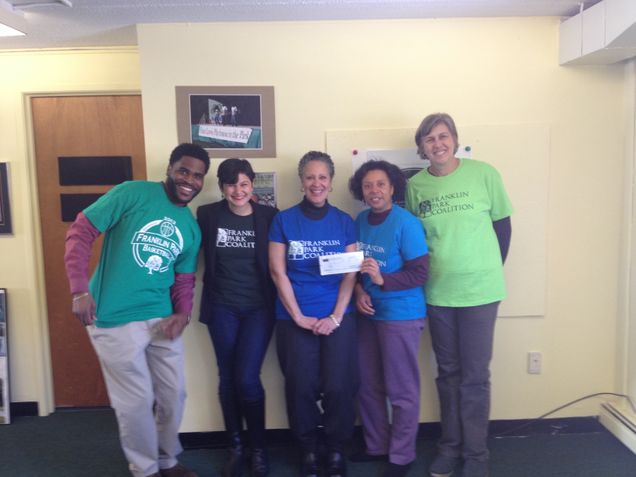 ###