Summer Investigative Reporting Workshop
Boston University College of Communication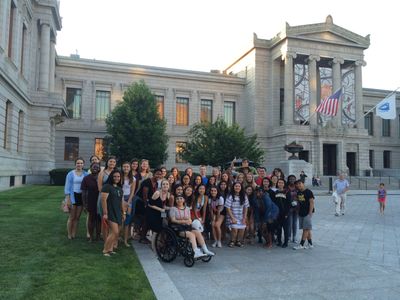 New England Center for Investigative Reporting
Dates: June 26 – July 7, July 10 – July 21, and July 23 – August 4, 2017
Grade level: Students entering 9th, 10th, 11th, or 12th grade in fall 2017. Graduated seniors are also welcome. Students must be 14 years old to live on campus, no exceptions.
The Summer Investigative Reporting Workshop is a two-week program designed to give high school students hands-on training in journalism and investigative reporting. Students will improve their writing, research, and critical thinking skills while getting the chance to explore BU's campus and the city of Boston. Award-winning reporters and veteran journalism teachers guide students through their own investigative articles over the course of the two weeks.
For more information, visit our website.