People
Dr. Simone V. Gill is the Lab Director. Her interests are in the areas of adaptation and development. She is particularly interested in understanding how types of practice and motor experience affect infants', children's, and adults' ability to adapt to change. Her focus is on capturing the trajectory of change over multiple, nested time scales: across sessions, within sessions, within trials, and in the transition from trial to trial. In her current work, she has used walking to examine how infants and adults modify their gait to cope with changes in the environment and with changes in their body dimensions. She is a member of the American Occupational Therapy Association and the Society for Research in Child Development.
Jacob Pratt is the current Lab Manager.  He received a B.S. in psychology from Northeastern University in December of 2014.  Prior to starting in the lab, he was working in the Psychiatry Department at Massachusetts General Hospital looking at PTSD, PTG, and memory fragmentation in 9/11 survivors.  His interests are in both physical and mental coping mechanisms, utilized over time, after a traumatic/significant event.  In his free time, Jake likes to play ultimate frisbee, play with his puppy and two cats, and read science fiction books.
Broni Bashinskaya is a masters student working towards a M.S. in Medical Sciences from Boston University School of Medicine. Broni is currently investigating the role obesity plays on walking and balance while crossing obstacles. Prior to joining the lab, she earned a B.A. in Biology with a Specialization in Neuroscience from Boston University. As an undergraduate, Broni spent time running experiments at the Sensorimotor Integration Lab at Massachusetts General Hospital, collaborating with physician-scientists on several research journal publications, and volunteering at Christopher's Haven (a home for kids with cancer). In her free time, Broni enjoys running, hiking, playing with her dog, and spending time with her family.
Jiaxu Guo is an undergraduate Psychology major, class of 2015, in the College of Arts and Sciences. Before joining the lab in the summer of 2012 she did not have much research experience and was excited when the first project she worked on involved helping a collaborating researcher in Israel analyze and make sense of her data. She thinks that working in the lab is a very good experience for her and she looks forward to learning a lot of new things this year.
Nicole Woo is an undergraduate volunteer in the lab. She is currently majoring in Psychology (CAS '15) and is considering pursuing a career in Occupational Therapy. As a new addition to the lab she is excited to learn more about the different aspects of motor development and how they influence our involvement in daily activities. She is still thinking about her post-graduation plans but is confident she will come to a decision in the near future. She hopes to compete in The Amazing Race with her boyfriend someday but in the meantime, she enjoys exploring Boston's wide variety of restaurants and coffee shops with her friends.
Pu Xia is an undergraduate volunteering in the lab. He is a sophomore majoring in Biochemistry and Molecular Biology in the College of Arts and Sciences. He has been working in the lab since Feb 2012 . He wants to be a neurosurgeon although his dream was to be a cook when he was a child. He loves cooking and he always cook for his friends. He also loves traveling and fencing (saber).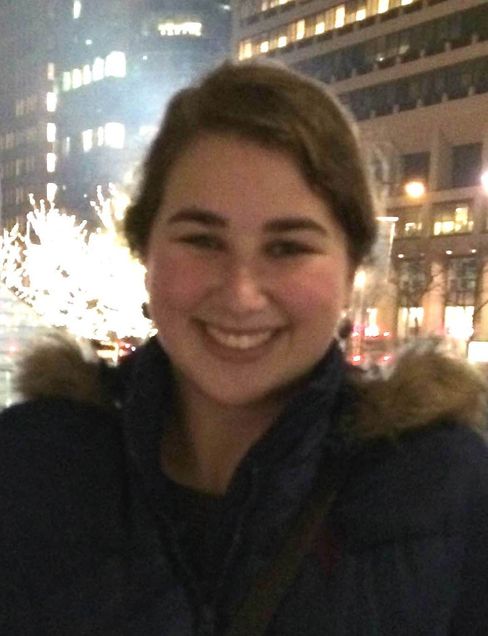 Adena Feitelson is currently in the fourth year of the 5-year BS/MS Occupational Therapy program at Sargent College. She is particularly excited to be involved in the Motor Development Lab because of her interest in anatomy, physiology, and functional movement. She has no prior experience in research, but is eager to learn more about the research and publication processes.  In her spare time Adena likes to swim, write, and read historical non-fiction.
Samantha Watts is an undergraduate volunteer in the motor development lab. She is a junior majoring in Biochemistry & Molecular Biology with a minor in public health. In the future, she hopes to go on to medical school. She started working in the lab in the fall of 2014, and hopes to work in the lab until she graduates in 2016.
Paige Pajarillo is an undergraduate volunteer in the lab. Enrolled in both Sargent College ('18) and the Kilachand Honors College ('18), she majors in Human Physiology while planning on attending medical school in the future. Paige plans on becoming a surgeon, specializing in either plastic, cardiothoracic, or neurosurgery. When she isn't pursuing academic interests, Paige is volunteering in medical settings, reading popular science books, scrapbooking or exploring Boston with her friends.
Lab Alumni

Amanda Potts is an undergraduate student (Class of 2014) majoring in Health Science and in Human Physiology. As a new addition to the lab she is interested in learning more about motor development and how genes can influence the ways in which children aquire motor skills. After she graduates she plans on pursuing a career as a physicians assistant, with a specialty in orthopedic surgery. In her free time she enjoys running, hiking, playing volleyball, and softball, and hanging out with her friends.
Archana Narain is currently working at Brigham and Women's Hospital in the Renal Department as a Clinical Research Coordinator.  During her time in the lab, Archana conducted an independent on the effect of overweight BMI on walking safety in adults.  After her work at brigham and Women's Hospital, she hopes to go to medical school to become a physician.
Cagla Buyukkoc received a Bachelor's degree in Psychology with a concentration in Biology from BU (Dean's List) in May of 2014.    After graduating, she began pursuing a Master's degree in Healthcare Management from the Johns Hopkins Carey Business School.  Cagla is currently doing research in the biological and behavioral factors that influence body weight at the Johns Hopkins at Johns Hopkins Hospital.  She is also heavily involved in non-profit work in the Baltimore community.  She speaks English and Turkish and is hoping to live and work in Turkey in the future.  Her interests include developing new medical technologies in Baltimore's Design For America chapter and international human rights/healthcare work.
Ganesh Balaji is an undergraduate who volunteered in the lab. He is a junior Biochemistry and Molecular Biology major in the College of Arts and Sciences. He worked in the lab since the summer of 2012 up until the fall of 2014. After college he plans on attending medical school, so that he can pursue his dream of being an invasive cardiologist. Additionally, he has been an avid tennis player since the age of seven and still enjoys playing tennis often.
Mike Walsh is the former Lab Manager for the Motor Development Lab. He received a B.S. with High Honors in Kinesiology from University of Maryland College Park in December 2011. While attending Maryland he worked in the Cognitive Motor Neuroscience Laboratory and completed a thesis project examining how gross motor sequence tasks are learned. His research interest lies in how physical fitness and exercise affect learning and adaptation of cognitive motor tasks. Mike currently attending the University of New England College of Osteopathic Medicine pursuing a D.O. degree. In the future he aspires to enter a career in emergency medicine or sports medicine.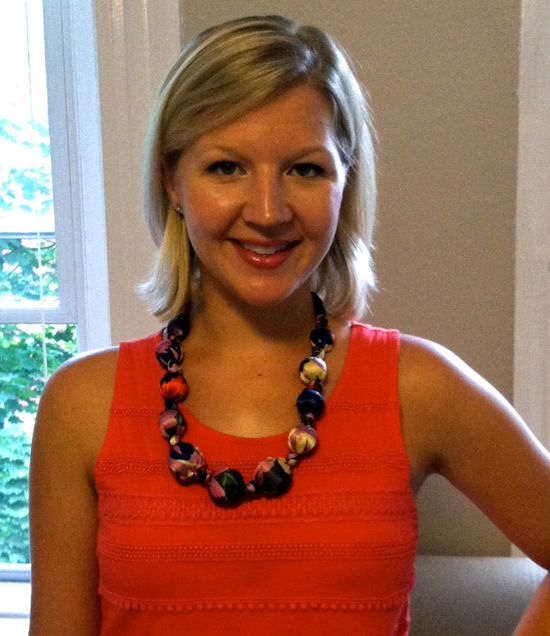 Elizabeth Munsell received her masters degree in Occupational Therapy from Boston University, and has since been working as a licensed occupational therapist in the Cambridge Public School System (Cambridge, MA) and at Spaulding Rehabilitation Hospital (Charlestown, MA).  She also holds an adjunct faculty position at Boston University's Occupational Therapy Department, where she teach two courses for graduate level occupational therapy students.  One course is on Kinesiology and the other is on research methods.  She has been involved in investigating the therapeutic effects of dance through developing an integrated dance program for children with and without developmental disabilities, and serving as a consultant to help a local modern dance company begin a dance program for adults with Parkinson's disease.
Larissa Sachs has continued to stay in the Boston area since graduating from BU.  She has been working at Franciscan Hospital for Children as an occupational therapist for the past three years.  During her time at the lab, Larissa ran an independent study on motor adaptation.
Isha Vora is currently working full time at Johns Hopkins Hospital as an acute care occupational therapist and is occasionally doing work in acute rehab in the greater Philadelphia area.  She completed her masters thesis in the motor development lab.

Christopher Fundora was awarded the UROP grant as an undergraduate at Boston University.  The grant was to study the arch height and walking velocity of adults at the Museum of Science in Boston.  He aims to go to medical school when he graduates.

Denis Nakkeeran is a human physiology major in Sargent College at Boston University.  During his time in the lab, Denis participated in carrying out the Museum of Science research project on arch height and walking velocity.  He hopes to go to medical school after graduating.

John Usseglio is a human physiology major in Sargent College at Boston University.  During his time in the lab, Denis participated in carrying out the Museum of Science research project on arch height and walking velocity.  He hopes to go to medical school after graduating.

Parvati Dhurvas has known that she wanted to become a doctor since elementary school. Although she had no idea in what field of medicine she would enter, she always knew she would make her dream come true. Today, she is a Sophomore Psyschology major in the College of Arts and Sciences. She still plans on entering medical school after graduation from BU, and works hard everyday to make it a reality. When she is not in school, she has a variety of interests that keep her grounded. She is very devoted to her culture and loves to immerse herself in everything it has to offer. Some of her favorite things to do in life are travel (especially to India to visit family), spend time with her family and friends, read, dance, play soccer, watch movies, and play with her dog Toby. She is a strict believer in living everyday in the present, and not dwelling on the past or fearing the future.