Paton, John G[ibson] (1824-1907)
Missionary to the New Hebrides (present-day Vanuatu)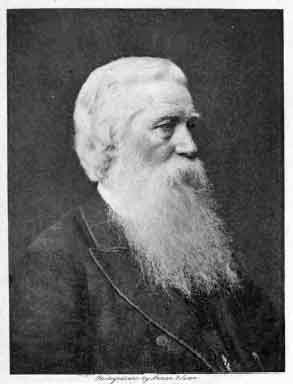 Paton was born in Kirkmahoe, Dumfriesshire, Scotland. After serving as a city missionary in Glasgow (1847-1856) and studying theology and medicine at the University of Glasgow, he was sent as a missionary by the Reformed Presbyterian Church of Scotland and began work on the island of Tanna in 1858. He faced disease and danger from the start; both his wife and his infant son died within a year. He fled his isolated post and at the mission conference of 1862 he was sent to Australia to raise funds for the faltering and endangered work. In speaking and fund-raising among the churches he found his greatest usefulness and he devoted himself to that work for most of his remaining years. He soon came to see that the greatest support for Pacific missions could come from Australia, and in 1866 he became a minister and missionary of the Presbyterian Church of Victoria, stationed on the island of Aniwa in the New Hebrides, but spending most of his time on deputations in Australasia, Canada, and Britain. In 1864 he was married to Margaret Whitecross.
In Paton's view, missions were closely tied to the growing British imperialism of the time. He stirred Protestants to resist the French and Catholic influences entering the New Hebrides. He also lent the support of his presence to the shelling by the British navy of a group of Tannese villages. He raised widespread opposition to the labor-trade, which was taking–or forcing–men to leave the islands for plantation labor in Australia and elsewhere. His view of the islanders was paternalistic: he cared for them but did not open doors for them to grow in responsibility or in church leadership. His largest money-raising efforts were devoted to the funding of a succession of mission ships, all named Dayspring, the last of which was lost in 1896.
His influence continued long beyond his lifetime: through the enormous popularity of his autobiography, first published in 1889; through the establishment in Britain in 1890 of the John G. Paton Mission Fund, which supported missionaries in up to five stations in the New Hebrides for much of the twentieth century; and through three of his children who served as missionaries in the New Hebrides. Cambridge University conferred on him the D.D. degree in 1891.
Charles W. Forman, "Paton, John G(ibson)," in Biographical Dictionary of Christian Missions, ed. Gerald H. Anderson (New York: Macmillan Reference USA, 1998), 518-19.
This article is reprinted from Biographical Dictionary of Christian Missions, Macmillan Reference USA, copyright © 1998 Gerald H. Anderson, by permission of Macmillan Reference USA, New York, NY. All rights reserved.
Bibliography
Primary
Langridge, A. K., and John G. Paton. The Queensland Kanaka Labour Traffic Since 1885: Evidence and Opinions of the Evils and Abuses of the Traffic Since the Report of the Royal Commission in 1885 : Being a Supplement to Dr. John G. Paton's Protest. 1981.
Paton, John G. Avere o Apostolo o tshote tereki sore Iesu Kristo: I ta fasao Aniwa, Niu Hebritis. Melburni Vektorea Melbourne, Victoria: s.n.], 1880.
_____. Mathius: Ta fasao erefia o Iesu Kristo : Ta nantariki o atua : Tshote atua sore, ma tatane kapare acitia. Melburni Vektorea Melbourne, Victoria: s.n.], 1877.
_____. The Vocabulary of Words in the Language of Aniwa, New Hebrides. Sydney: South Pacific Commission, 1953.
Paton, John G., and James Paton. John G. Paton, Missionary to the New Hebrides: An Autobiography. London: Hodder, 1889.
_____. The Story of John G. Paton Told for Young Folks, or, Thirty Years Among South Sea Cannibals. New York: A.L. Burt, 1898.
Secondary

Garrett, John. To Live Among the Stars: Christian Origins in Oceania. Geneva: World Council of Churches, 1982.
Portrait