Tutoring Room Schedule
Virtual Tutoring Room:
Due to COVID-19 the physical tutoring room will be inactive. Instead, the Tutoring Room will be held over Zoom until further notice. Please join the meeting here: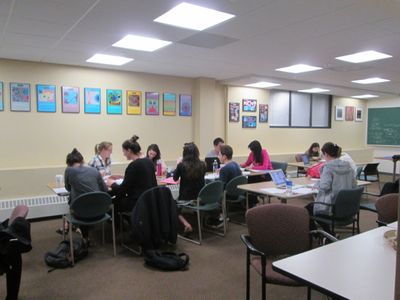 Tutoring Room: Spring 2021 (Virtual)
Starting Monday, February 1st, the Tutoring Room will be open Monday through Thursday from 11:00 AM to 10:00 PM, and Friday from 12:00 to 3:00 PM. Please be advised, red slots mean the tutoring room is closed during that hour.
*Please be sure to view the Tutoring Expertise to see which tutor will be best suited to answer your questions.