Language Exchanges
---
During your time in Madrid, a great way to practice your Spanish is through a Spanish-English language exchange.
These intercambios are a great way to practice your Spanish, meet a native madrileño with whom you can go out for coffee and tapas, and view the language learning process from a more informal perspective. Past students highly recommend intercambios as a way to make friends and improve your Spanish.
---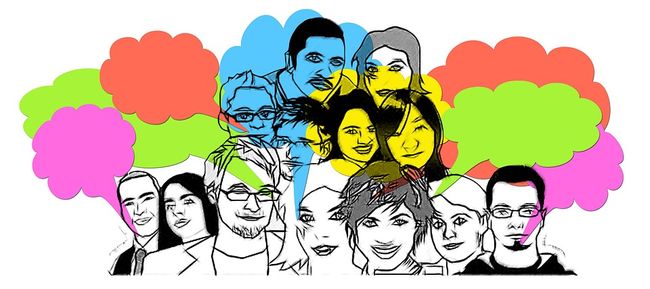 Language exchange sites
Students can post a short profile indicating what language they would like to learn and what language(s) they can offer in return. They may also indicate preferences such as gender, age range, interests, etc. Most sites protect the personal information of its users, enabling people to contact potential language exchange partners via their website. That way, the student's personal e-mail address will never be disclosed. Once the student receives the person's request for an exchange, s/he may choose to respond to them (via the website or directly if the person included their personal e-mail address) and subsequently share contact information, or the student may ignore the request. As with any social networking site, we strongly advise students to exercise caution when sharing any personal information.
Past students have had success finding language exchange partners using  www.intercambio-es.com and www.conversationexchange.com
---
Social Intercambios
There are also many intercambios that are organized at bars and restaurants. One organization that holds many fun and engaging activities is Multilinkual. Check out their website for events!  They plan day trips, weekly intercambios, and parties.
---
Other activities
Many students take the initiative to get involved in activities ranging from ultimate frisbee; hiking; youth orchestra; dance and theatre groups, among many others! Just google the activity you're interested in finding, and if you have further questions about getting involved, let us know!