Thu Aug 6, 2015  2pm Carol Piñeiro
BU Libraries SEARCH
Search by keywords e.g. "solar batteries"
BOOKS (and eBOOKS)
ARTICLES
From BU Libraries SEARCH
NEW GENERATION OF SOLAR BATTERIES – HYBRID SOLAR BATTERIES WITH NANOCLUSTERS
Korolchenko, As ; Legotin, SA ; Murashev, Vn ; Orlova, MnMetallurgist, 2010 Sep,
Vol.54(5-6), pp.328-331 [Peer Reviewed Journal]
MORE PLACES TO FIND ARTICLES
Engineering Village
Search INSPEC and COMPENDEX together!
IEEE Xplore Digital Library
The complete archive of IEEE publications: journal articles, ebooks and conference papers. 1988+
Web of Science
Science Citation Index and more. Find journal articles by topic, authors or cited reference. 1965+

Background Sources
Find Articles & Dissertations Using Databases
Searching Across Disciplines
Social Sciences
Business & Management
Browse Select Journals
Browse books and e-Books on . . .
  
Statistics
Organizations
Use BU Library SEARCH and your keywords to find cutting edge research from IEEE Conferences. 1,056,990 (1 million+!) journal articles from IEEE Journals are also directly findable by keyword including author names in BU Library SEARCH. IEEE technical papers can also be found in the The IEEE Digital Library including access to the full text of IEEE content published since 1988 with select content published since 1872 from:
IEEE journals, transactions, and magazines
IEEE conference proceedings
IET journals/IET conference proceedings
IEEE published standards
IEEE-Wiley eBooks from 1974-2015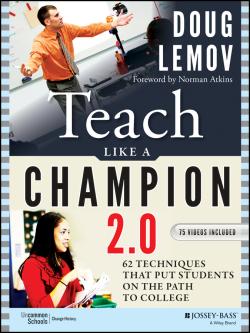 How do you get students from the blank stare or the constant "I don't know" to having them tell you the right answer?  According to Teach Like a Champion 2.0, part of the answer is to practice Technique #11: No Opt Out.  This technique is meant to ensure that students are always giving an answer, even if it is an incorrect one.
Find out just how to do it by looking through our 2015 eBook Teach Like a Champion 2.0: 62 Techniques that Put Students on the Path to College (K-12).
The original volume was published in 2010 and featured 49 techniques, and a Field Guide and DVD were published as well.  In the new edition, video and other materials are available online, and instructions for accessing them are included at the end of the eBook.
Welcome! This guide is designed to help you get started with your research for SAR HP353. Please contact me (ksilfen@bu.edu; 617-358-3965) if I can offer any assistance. I look forward to working with you!
Quick Tips
To find the full-text of articles, click on the  icon in our databases. Watch me retrieve full-text in PubMed in this video. If you need an article or book that BU Libraries does not own, request it for free through interlibrary loan.
To find a specific journal title at BU, search our collection of electronic journals.
Websites
Websites can be an excellent source of up-to-date statistics and publications from research institutes or organizations.
Journal Databases
All these databases are sources of peer-reviewed publications.
Other Useful Guides
Now appearing in our listening room: new displays created by our very own grad student employee Brett Kostrzewski. These beautifully curated exhibits feature material in the BU music collection and include QR codes that invite you to interact with the information further. Brett has also added signs to our stacks that highlight the resources found there and facilitate physical browsing of our collection. New material is appearing all summer, so come visit us and see these wonderful displays in person.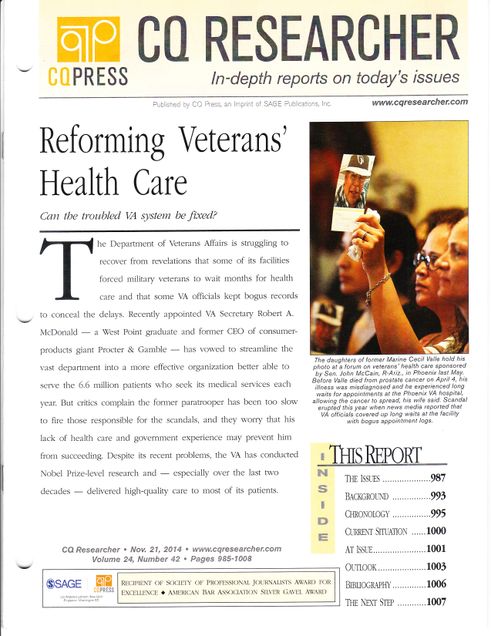 CQ Researcher is an in-depth resource that covers the most current and controversial issues of the day.  The database includes summaries, pros and cons, bibliographies and more.  It is also noted for its unbiased coverage of health, social trends, criminal justice, international affairs, education, the environment, technology, and the economy.
If you need help with your research, please contact a reference librarian.
Welcome! This guide is designed to help Sargent College students and faculty get started with research on a variety of subject areas. Please contact me (ksilfen@bu.edu; 617-358-3965) if I can offer any assistance. I look forward to working with you!
Key Resources
Get Started with your research by searching these core databases in the health sciences. For a more detailed overview of databases, websites, and other resources, explore the more in-depth research guides featured on this page.
Research Guides by Topic Area
Course Guides
The Economist Intelligence Unit database provides access to EIU Publications such as Country Reports, Country Commerce, ViewsWire, and Country Finance. Each country page in the database provides forecast updates and featured analysis on economic and political events as well as content pertaining to market opportunities, government regulations and the financial services sector.
If you need any help searching the EIU database, please contact the reference librarians at the Pardee Library Services Desk at (617) 353-4304.
For the latest Pardee Library news, follow us on Facebook and Twitter.