BU Authors, Get the Rights Back to Your Books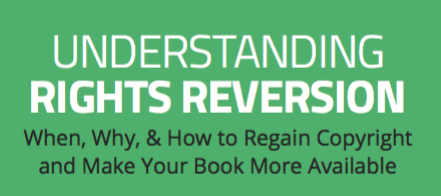 Have you written a book that is now out of print? Would you like to open your book up to a wider audience, without relying on a publisher to do it for you?
BU Libraries Digital Scholarship Services is offering a workshop on Getting Back the Rights to Your Books on Thursday, October 12, 12:30-1:30pm, in Mugar Memorial Library, Room 302. Most authors sign publishing agreements transferring some or all of their rights in their books to their publishers, but these agreements may contain a provision that allows authors to take back their rights and explore new ways to make their books available—perhaps through creating a digital edition or reusing content in a new work. In this workshop, we'll explain how the rights reversion provision works and outline the services that the BU Libraries provides to support faculty authors.
Lunch of assorted sandwiches, chips, and drinks will be provided. Sign up online.