Featured eBook: Pay to Play: Race and the Perils of the College Sports Industrial Complex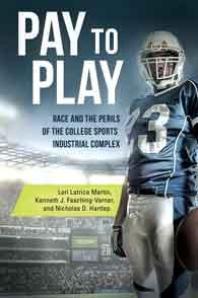 This new ebook offers a solution to the problematic relationship between institutions of higher education and the question of compensation for amateur athletes.  The authors are informed by critical race theory in their analyses of the topic, and also report on the results of a survey they conducted.
This and other ebooks are available on the ProQuest Ebook Central platform.  For more ebooks suggestions on topics in education, try our Physical Education, Health and Coaching guide or our Higher Education guide.