CGS Capstone 2017 Research Support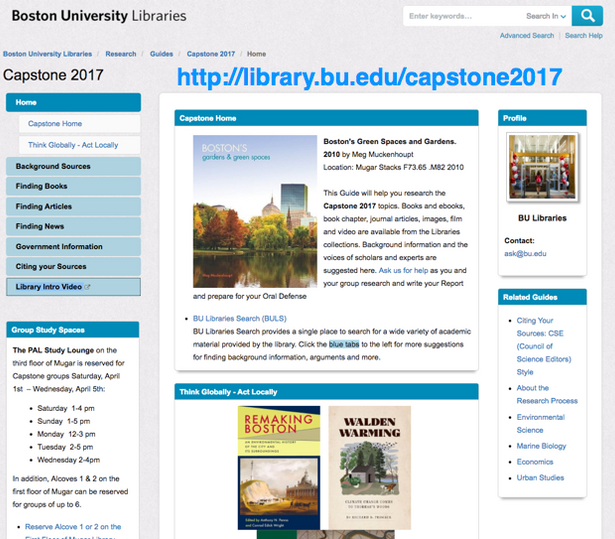 The BU librarians have prepared a Capstone Research Guide to assist you with the research process, and created a video presentation to get you started.
Groups can take advantage of reserved times in the PAL Lounge on the 3rd floor of Mugar Library to meet and can make appointments with a librarian for research help.
Good luck to our CGS students with their research!