Achieve The Core: curricular tools for the common core standards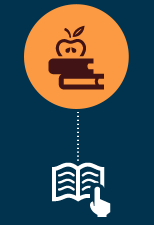 achievethecore.org is a site dedicated to helping parents, students, educators and administrators learn about and implement the Common Core Standards.  Produced by the lead writers of the standards, the site contains lessons, curricular tools, assessment questions, and other resources for all K-12 levels across Mathematics and English Language Arts / Literacy subject areas.
The site also has an area dedicated to "Leadership Tools" where you can find professional development modules, cited research, and materials on how the standards differ from current standards.
You can find the links above and many other websites, books, and other tools listed on our Resources for Teachers research guide.  If you have a suggestion for inclusion on the guide, please contact Dan at benededa@bu.edu.