New eResource: British Periodicals Online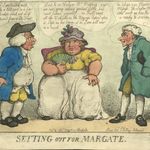 We are pleased to announce that the library recently added British Periodicals Online to its electronic collections. British Periodicals Online provides access to the searchable full text of almost 500 British periodicals from the late seventeenth to the early twentieth century. A wide range of periodicals are covered: quarterlies, scholarly and professional publications, art periodicals, weeklies and illustrated family magazines.  The  subject areas include literature, philosophy, history, science, social sciences, the fine arts, music, drama, archaeology and architecture. Students and faculty in the humanities and social sciences will enormously benefit from using this unique and outstanding source.
If you need any help searching this database, please contact a reference librarian.