Welcome to the "new and improved" Pardee Library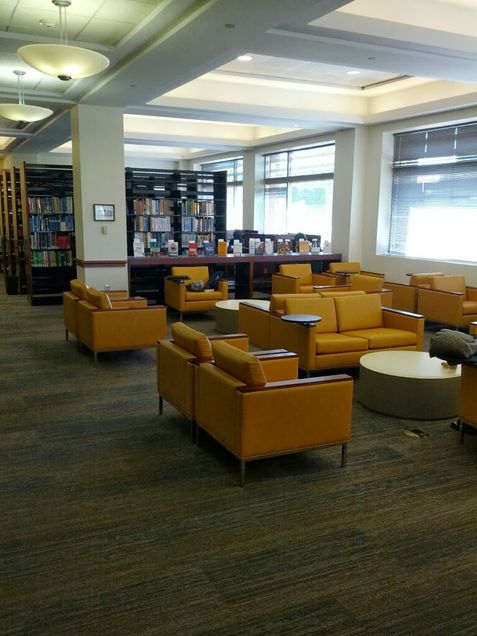 Welcome to the newly renovated Pardee Management Library! If you have not seen our renovations yet, we hope you will come by and visit soon. The library was consolidated into two floors, where you can now find improved study spaces and a variety of new seating, as well as traditional study carrels. Numerous electric outlets are available throughout the library for your laptop or cell phone. Two of our four team rooms are now larger and equipped with white boards. There are also new group study areas with partitions and white boards in other areas of the library. One service desk now offers reference, information, and borrowing (circulation/check out) services. The Reference Collection is located on the third floor and there is now an improved area for consultation with reference librarians. You will also notice a new current periodicals and newspaper area.
Currently, the more recently published books are located on the 3rd floor of the library and older books are on the 2nd floor. If you need help finding what you need, please ask a staff member.
Please consult our web page for library hours, contact information and to access our collection of electronic resources. If you haven't had a chance to visit us, please do. We are interested in your comments about the renovation and our services. Please send comments to: pardstf@bu.edu.
We look forward to seeing you in the library!