JSTOR expands current journal coverage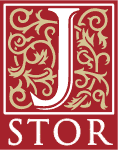 JSTOR has expanded its vast collection of archival content to include the most recent issues of 237 academic journals of which 130 titles are new to BU.  Through the aptly named Current Scholarship Program, library users may now access current journal issues in the humanities, social sciences and arts.  At the present time, you may access these journals through the link provided above or through our eJournals page.
If you need any assistance searching JSTOR, please contact a reference librarian.