New Africana Database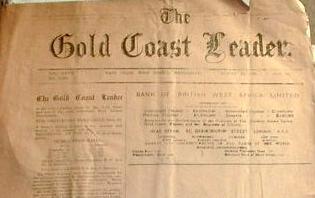 We are very pleased to announce a new Africana database, the World Newspaper Archive's African Newspapers, 1800 to 1922 [log-in required].
This unique  database includes approximately 65 newspaper titles spanning just over a century.  The countries represented include: Angola, Ghana, Guinea-Bissau, Kenya, Lesotho, Liberia, Madagascar, Malawi, Mozambique, Namibia, Nigeria, Sierra Leone, São Tome e Principe, South Africa, Swaziland, Uganda and Zimbabwe.
The high-resolution images are fully text searchable, bringing 17th and 18th century Africa to your fingertips. Editorials, news reports, advertisements, letters, poetry, matrimony and death notices reveal a continent moving towards dramatic change.
Click here for more details about this resource about this resource and feel free to ask our library staff for more information.