Massachusetts tax forms available at Mugar Library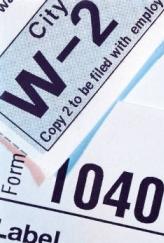 Mugar Library provides print tax forms for both full-year Massachusetts residents and also part-year non-residents. These booklets are available behind the New Books shelf near the Mugar Research Center on the first floor. Please note: in Massachusetts, April 16, 2012 is Patriots' Day, a legal holiday in the Commonwealth. Massachusetts tax returns and payments normally due April 15 may be filed on or before April 17, 2012. The U.S. federal tax deadline is also April 17, 2012.
If you don't pick up the print form, you can also download Massachusetts forms and instructions from the Commonwealth Department of Revenue site.
If you reside in another state, the Federation of Tax Administrators provides links to all other state tax forms.
The U.S. government no longer sends tax forms to the library. Tax booklets and instructions are available online from the Internal Revenue Service.