2010 Faculty Library Survey Report released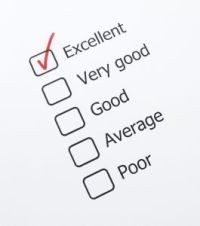 In the fall of 2010, the Boston University Libraries surveyed BU faculty to determine their use of and satisfaction with library services and resources. The survey was adapted by BU's Library Assessment Committee from one
developed by the University of Washington Libraries, and the research protocol was approved by BU's Institutional Review Board.
The response rate was excellent. Here is a link to the Faculty Library Survey Report. The survey responses have clarified some areas to improve and also suggest some strategic directions we will pursue, such as enhancing digital access to books.
The Libraries will be surveying graduate and undergraduate students in the coming years. The Assessment Committee is also customizing other reports on this faculty survey for individual schools and colleges.
If you have any questions or comments, please contact Linda Plunket (plunket@bu.edu).