Convenience Points Now Accepted at BU Libraries!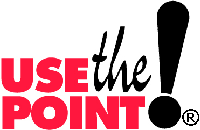 Several BU libraries are now accepting Convenience Points! Use your points to pay library fines or operate photocopy machines at the following locations:
* Mugar Memorial Library
* Pardee Management Library
* Pickering Educational Resources Library
* Science and Engineering Library
Cash and coins are still accepted at the photocopy machines. Checks and cash may still be used to pay library fines at the circulation desk. If you have any questions, please contact the circulation desk at one of the above libraries.