PubMed to Replace Ovid for Medline Access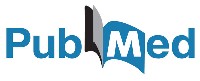 Effective November 1, 2009, the BUMC Alumni Medical Library will no longer subscribe to Ovid for accessing Medline and a collection of Evidence-based Medicine databases. For more information on the change, please view the full story on the Medical Library's Current News page.
Medline can also be accessed through the Web of Knowledge platform. Web of Science, Medline and BIOSIS can be searched individually or simultaneously using this database.