Gretchen Walsh – Her Legacy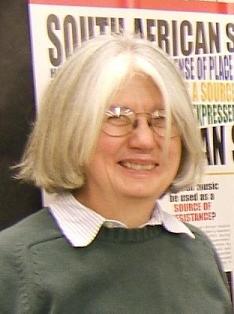 Gretchen Walsh
The African Studies Library bids a sad farewell to its beloved head librarian, Gretchen Walsh.
Gretchen passed away unexpectedly on June 10th, while on vacation. A memorial service was held on June 29th in Marsh Chapel, with touching tributes given by members of her family, friends and colleagues. Her passing truly marks the end of an era for the African Studies Library.
Gretchen headed the library for some 30 years and has left an indelible print here. She left behind one of the strongest African Studies collections in the country, numerous publications and knowledge of Africana bibliography that few can replicate.
She has left behind her mark, not only here in the library, but also in the hearts of those who knew her. She will be sorely missed.