WR150: Modern and Contemporary American Poetry
BU Libraries Search
You can use the BU Libraries Search box to look for print and electronic resources available thru the Boston University Libraries.  These resources include print books and journals available in the library stacks, as well as e-books and full-text journals available electronically.
For search tips or questions regarding the search function: see the Search Help page.
For physical items, you will need the call number and library location to locate the books or journals in the stacks. See the location chart (available by the elevators and at the research center) to help you find the floor by call number range. Floor maps are also available by all the elevators.
eJournals
How to locate a specific journal:
If you have a citation for a journal article and need to locate the full text:
Simply enter the Journal Name in the eJournals search box and a list of databases will be displayed; but note the dates!
If not available at BU, try searching BU WorldCat to request a copy from a BLC Library or submit an interlibrary loan request.
Suggested Databases
Contemporary Authors
Description: A bio-bibliographical guide to current writers in fiction, general nonfiction, poetry, journalism, drama, motion pictures, television, and other fields.

Humanities Fulltext
Description: Humanities full text includes many of the most important academic journals in the humanities with the full text of articles from over 300 periodicals dating back to 1995, and high-quality indexing for almost 700 journals–of which 470 are peer-reviewed–dating as far back as 1984. The database provides coverage of feature articles, interviews, bibliographies, obituaries, and original works of fiction, drama, poetry and book reviews, as well as reviews of ballets, dance programs, motion pictures, musicals, radio and television programs, plays, operas, and more.
JSTOR
Description: Provides page images of back issues of the core scholarly journals in the humanities, social sciences, and basic sciences from the earliest issues to within a few years of current publication. Users may browse by journal title or discipline, or may search the full-text or citations/abstracts. New issues of existing titles and new titles are added approximately on a weekly basis.
Literature Online
Description: A virtual library containing works of English and American poetry, drama and prose, full-text literature journals, and key literary criticism and reference resources.
MLA International Bibliography
Description: Indexes critical materials on literature, languages, linguistics, and folklore. Provides access to citations from worldwide publications, including periodicals, books, essay collections, working papers, proceedings, dissertations and bibliographies.

Project Muse
Description: Provides digital humanities and social sciences content for the scholarly community and is a source of complete, full-text versions of journals and monographs from many of the world's leading university presses and scholarly societies.
Reference Works
The Cambridge companion to modernist poetry
Alex Davis; Lee M Jenkins
2007; Cambridge ; New York : Cambridge University Press; CambridgeCompanionsOnline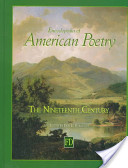 Encyclopedia of American poetry. The nineteenth century
Eric L Haralson
2000; Cambridge eng. : ProQuest LLC
Encyclopedia of American poetry. The twentieth century
Eric L Haralson
2001; Chicago : Fitzroy Dearborn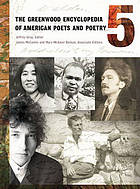 The Greenwood encyclopedia of American poets and poetry
Jeffrey Gray; James McCorkle; Mary McAleer Balkun
2006; Westport, Conn. : Greenwood Press
The Oxford companion to twentieth-century poetry in English
Ian Hamilton; Oxford University Press.
2003; New York : Oxford University Press

Visit the Mugar Research Center (353-2700) for immediate, walk-in help
Monday – Thursday : 9am – 9pm
Friday : 9am – 5pm
Saturday : 10am – 6pm
Sunday : 12pm – 8pm
(Hours may vary over Holidays and summer)

Schedule Research Help with a Librarian
Use the ask-a-librarian service to email or chat