WR150: Everyday Objects: Design in the Twentieth Century
February 17, 2014–WR150–Professor Erin McKellar
Museum of Fine Arts Boston Collections
Find Books and "Known Items"
Find Articles Using Databases
NK and Folio NK: design, furniture, pottery

LIBRARY WEBSITE/ BU LIBRARIES SEARCH
Services and Searching (BULS)
The library website is where–
1. you find information on how to renew books, hours the library is open, database lists, how to borrow books from other libraries using BU Worldcat Local or Interlibrary Loan, etc.
2. you enter keywords in the search box to discover books or you enter the title of a book you already know to see if the library has it.
Searching with BULS–
BULS searches for print and e-books (but not within e-books), ejournal articles, ARTstor images, and more…but for art-related topics also search in the art databases listed below.
"Sign in" with your BU Weblogin for BULS features such as "My Account," e-Shelf, linking to Interlibrary Loan request form for articles not at BU, and recalling a checked out book.
Type in your keyword(s) , for example:  "Russel Wright."
Results will include both books and articles. For a list of only books, click on the link "Available in library" at the top of the screen or for both print and ebooks click on "Books" under "Refine My Results" on the left sidebar.
To maximize your results, in the upper left-hand corner of the screen, click on Include results without full text.
A result entry tells you whether the item is available online (Find Online), in print (Find in Library) or sometimes both places.
Each result entry includes the link "More information."  Click it on to see if there is an annotation, linked subject headings, and other information.
Each result entry includes the link "Save/Email."  Click it on for e-mail, print, permalink, citation, EndNote, RefWorks, Export RIS.
An article result entry might also include the link "Recommendations." Click it on for linked citations to additional online articles that may be relevant.
Note–
Results are citations to books and articles and to other resources such as images.  A list of citations are references, works cited, or a bibliography.
An example of a journal citation is:
Shaykett, Jessica. "A Bent For Design." American Craft 72.6 (2012): 38-39. Art Full Text (H.W. Wilson). Web. 15 Feb. 2015. (MLA)
An example of a book citation is:
Albrecht, Donald. Russel Wright : Creating American Lifestyle. New York: Harry N. Abrams, 2001. (MLA)
"Known item"  is a citation you found in a list of references, works cited, or bibliography in a book or in an article (or in your course syllabus).  To find out if the item is available via BU Libraries, type the title of the article or the title of the book in the BULS search box.
For a journal article that is not online, you will need to type the title of the journal in the BULS search box (see below).
Article databases.
Note:  Results (citations to articles) you find in article databases will be from both online journals and print journals. In most cases, the database will provide a Find@BU link to an online article or to the library's print journal.  In cases when you get this message, "Your search did not match any physical resource in the library,"  check BULS to make sure:
Type the title of the journal in the BULS search box.  If the journal is online, you will get link(s) to it.  If the journal is in print, you will get a call number.
Here is an example of where you can find the journal titled  Art History:
Art history  (print)
Location; Mugar   Stacks   N5300 .A75M
Holdings:  V.1-36+ 1978-2013+
Art history  (online)
Wiley Online Library
Available from 1997 volume: 20 issue: 1
EBSCOhost Academic Search Premier
Available from 1981
Most recent 1 year(s) not available
Art Full Text (index to journal articles; not all of them are available full text in the database despite the title!)
Art Index Retrospective (index to journal articles)
ArtBibliographies Modern (index to journal articles)
Jstor (journal storage; all articles are full text)
See also:  Meikle, Jeffrey L. "American Design History: A Bibliography of Sources and Interpretations." American Studies International 1 (1985): 3-40.
Other kinds of databases.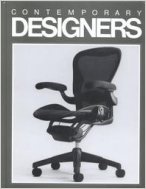 Gale Biography in Context (biography/bibliography; includes reference book, Contemporary Designers: see entry for Russel Wright)
Grove Art Online (biography/bibliography, some images; major reference book)
Proquest Historical Newspapers (newspapers; click on Advanced Search and  limit to a Document Type such as "articles."  You may also direct your search to "in title")
ebrary (over 100,000 ebooks keyword searchable)
ARTstor (images)
*********************************************
Evaluate your journal sources - Scholarly sources/peer reviewed/refereed journals
Evaluate your book sources – look for Book Reviews (book reviews are journal articles).
For example, type "Russel Wright : creating American lifestyle" in BULS: the results will include the book itself plus one or more reviews of it.
TOOLS
Research Guides Librarian selected resources by subject: see Art History
How-to Guides (e.g., Primary Sources, Find Images on the Web)
Create Bibliographies (RefWorks and more)
Evaluating Information Found on the Internet (Johns Hopkins)
Feel free to contact me for help:  Ruth Thomas — rthomas@bu.edu