Find company ratios using Factiva
Access Factiva (Works best with Firefox) through the Pardee Databases by Title page.
Select the Companies/Markets option.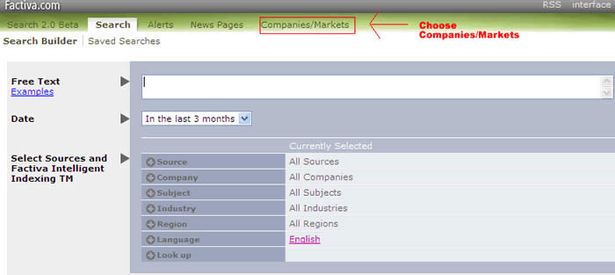 Type in company name or ticker.
Choose company from results
Choose reports tab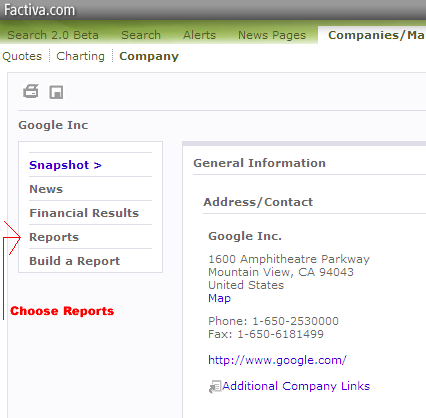 Select Ratio Comparison Report
Note: that if you have selected a report that compares company ratios to industry ratios, be aware that industryratios are calculated using international companies.