Greece: News Sources
Foreign newspaper content may be available
through subscription databases ( usually not full newspaper, but  selective and/or print-only);
in a  microfilm archive;
free (but frequently edited and/or reformatted) on a newspaper's website; or
for purchase on the site, on an article-by-article basis, discoverable through a freely searchable archive.

The online database newspaper content available to BU students, staff and faculty is listed below by provider and requires login. Please note that coverage and content changes frequently; the lists are accurate as of June 2014.
Why doesn't BU subscribe to individual foreign newspapers?
Most foreign newspapers do not have digital institutional subscriptions. Print is expensive and can take up to 6 weeks to arrive, and newsprint is not easily archived.

---
Major Papers:
Home:
Eleftherotypia ('Freedom of the Press')High circulation, Left-wing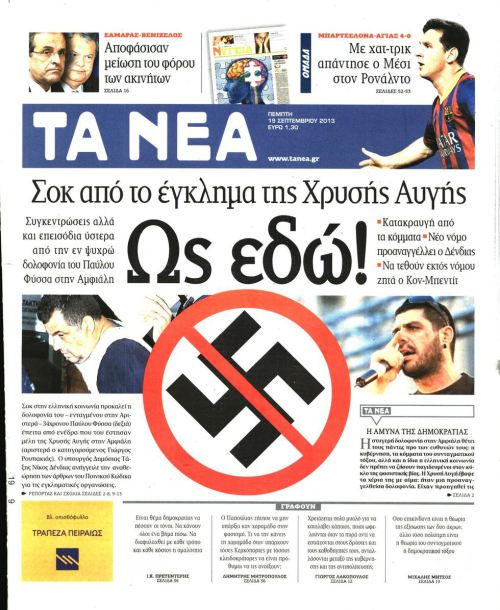 Home:
Ta Nea ('The News')center-left,High circulation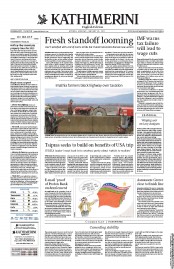 PressDisplay:
Home:
ekathimerini.com
covers most recent 60 days of entire newspaper (PDF)

Available titles:
varying dates 1980+; selected content; text-only. (Database prevents linking directly to single newspapers – search and limit within database.)
Using Factiva

varying dates 1980+; selected content; text-only.

Publisher's online content and archives
usually reformatted and selected content from newsprint version. Indexes to archives may be available, but typically fulltext is pay-per-article.