Business Tutorial: GuideStar Premium
Instructions for Downloading Organization and Financial Data
Access GuideStar Premium from the Business Databases: A-Z list on the Pardee Library home page: http://www.bu.edu/library/management/research/business/. Log into the database using your BU login name and Kerberos password.
Click on Advanced Search in small letters below the search box in the middle of the database page.
Click on the "Sign In" link next to "Welcome Boston University" in the upper left-hand side of the Advanced Search form. To enable downloading from Guidestar Premium you will need to log into the database using the

pardstf@bu.edu

email address and the password: pardeelib.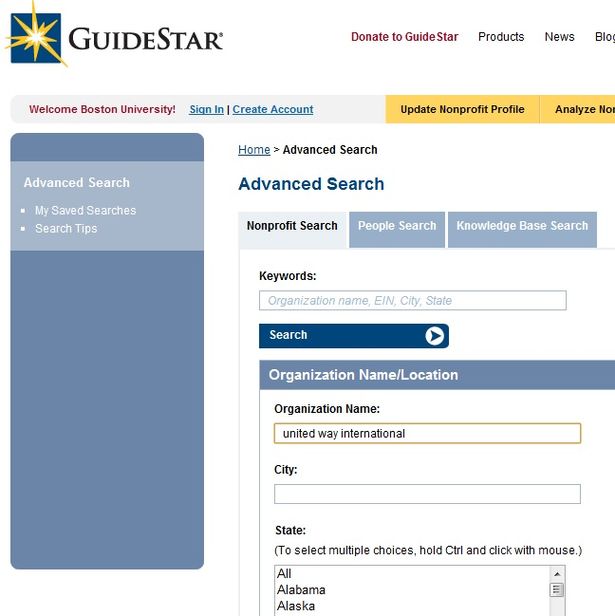 3. To use Advanced Search type an organization name (ex: United Way International) in the Organization Name box and click on the Search button. (You can also search by keyword, city, state, zip or organization details to obtain a list of organizations.)
4. To download individual company or list, see "Premium Toolbox" on upper right, and click on "All results" under "Download Queue". Then click on "View Queue/Begin Download".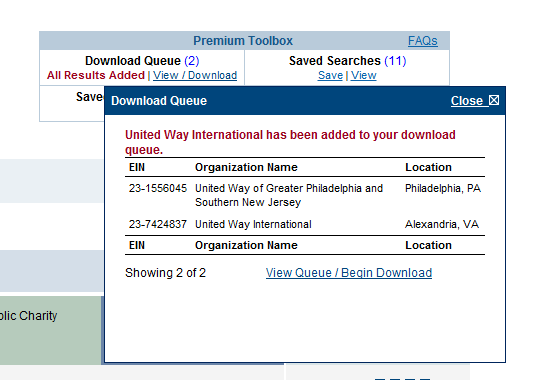 5. Click on "Download My Queue" to get results.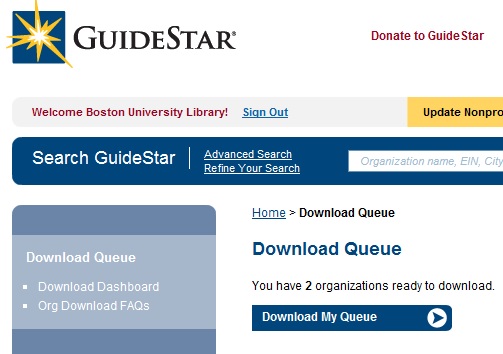 6. Under Create File for Download follow these steps:
Type in the name of the file.
Select the type of file.
Select the fields to be included in the file.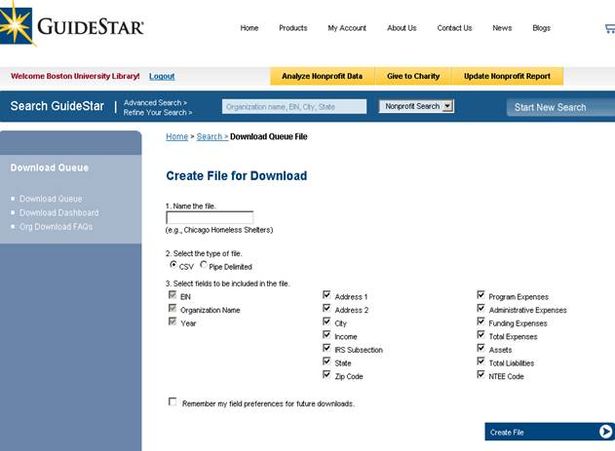 7. Click on Create File.
8. Click on the file name to download the data into Microsoft Excel.
If you have any questions or need additional assistance, please contact the Pardee Library Reference Desk at 617-353-4303.