Educational Law
About This Guide
This guide presents academic sources available at BU. You may want to begin by finding basic information first, such as the 'Laws' section of the US Dept. of Education's site, but note when and how to use background material.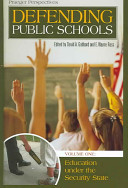 Discover articles and more
Use these databases to discover articles, books, and other literature on your topic. Note that if you come across a citation without full text, do not assume the library has no access. Learn how to Get Full Text.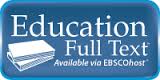 BU Libraries Search
Education full text
ERIC
Google Scholar
LexisNexis academic


ProQuest dissertations & theses
Journals
The best way to discover articles is to search databases (try Search) – you will be searching millions of records at once. Following journal literature is an effective means of scholarship.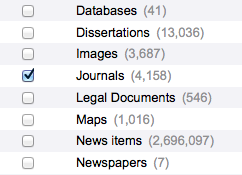 Brigham Young University Education and Law Journal
Children's Legal Rights Journal
Education Law Bulletin
International Journal for Education Law and Policy
Journal of Education and Law
Yearbook of Education Law
Websites
Books
Discovering our print books and eBooks can be done through Search. Current members of the BU community can borrow books that we don't own through our interlibrary borrowing services.
Select Print Books
American Public School Law
Education Reference KF4119 .A758 2012
Democratic Dilemma of American Education : Out of Many, One?
Mugar LC89 .S495 2012
Detroit School Busing Case : Milliken V. Bradley and the Controversy over Desegregation
Law Annex KF228 .M55 B38  2011
Education Governance for the Twenty-First Century : Overcoming the Structural Barriers to School Reform
Mugar LC89 .E257 2013
An Education in Politics : The Origins and Evolution of No Child Left Behind
Mugar LC89 .R47 2012
Education Law: First Amendment, Due Process and Discrimination Litigation
Law Annex KF4118 .S36 2004 + current supplements
Encyclopedia of Education Law
Education Reference KF4117 .E53 2008
Five Miles Away, A World Apart : One City, Two Schools, and the Story of Educational Opportunity in Modern America
Law Annex KF4155 .R93 2010
Mismatch : How Affirmative Action Hurts Students it's Intended to Help , and Why Universities Won't Admit It
Mugar LC213.52 .S26 2012
More than a Lawyer : Robert Chanin, The National Education Association,  and the Fight for Public Education, Employee Rights, and Social Justice
Law Annex KF373 .C3884 E39 2010
Practical Education Law for the Twenty-First Century
Law Annex KF4119 .D63 2010
School Law in Massachusetts
Law Reserve KFM2790 .S36 2003 + current supplements
Student First Amendment Speech and Expression Rights : Armbands to Bong Hits
Law Annex KF229.M67 F67 2010
Thinking Like a Lawyer : An Educator's Guide to Legal Analysis and Research
Law Annex KF283 .R43 2011
Yearbook of Education Law
Education Reference KF4102.5 .Y4 (2000-2012+)
Cross Purposes: Pierce V. Society of Sisters and the Struggle Over Compulsory Public Education
Law Annex KF228.S57 A27 2009
Homeschool: An American History
Mugar LC40 .G34 2008
The Law of Special Education and Non-Public Schools : Major Challenges in Meeting the Needs of Youth
Law Annex KF4220 .L39 2009
Children and the Law : The Competing Rights, Privileges, and Interest of Children, Parents and the State : A Reader
Law Annex KF479 .B64 2010
Children's Rights Under the Law
Law Annex KF479 .D375 2011
Inside the Castle : Law and the Family in 20th Century America
Law Annex KF505 .G765 2011
Legal Rights of Children
Law Annex KF479 .L444 2010
What is Parenthood? Contemporary Debates About the Family
Mugar KF540 .W43 2013
The Bible, The School, and the Constitution : The Clash that Shaped the Modern Church-State Doctrine
Law Annex KF4162 .G74 2012
Church, State and Original Intent
Law Annex KF4865 .D728 2010
Church-State Debate : Religion, Education, and the Establishment Clause in Post War America
Law Annex BR516 .L66 2012
Constitution of Religious Freedom : God, Politics, and the First Amendment
Law Annex KF4783 .G654 2012
Religion-State Relations in the United States and Germany : The Quest for Neutrality
Law Annex BL2015 .S72 H38 2012
Religion, Education and the State : An Unprincipled Doctrine in Search of Moorings
Law Annex KF4162 .S77 2011
Constitutional Rights of Children : In Re Gault and Juvenile Justice
Law Annex KF228 .G377 T36 2011
The Cycle of Juvenile Justice
Mugar HV9065 .B47 2010
Do the Crime, Do the Time : Juvenile Criminals and Adult Justice in the American Court System
Law Annex KF9794 .C48 2012
Justice for Kids : Keeping Kids out of the Juvenile Justice System
Law Annex KF9779 .J87 2011
Juvenile Justice : Advancing Research, Policy, and Practice
Law Annex HV9104 .J864 2011
Juvenile Justice Administration in a Nutshell
Law Reserve KF9780 .F45 2009
Kids, Cops, and Confessions : Inside the Interrogation Room
Law Annex HV9104 .F443 2013
Understanding Juvenile Law
Law Reserve KF9780 .G368 2009