Deaf Studies
About This Guide
This guide presents academic sources available at BU. You may want to begin by finding background information first, such as this 'Deaf Studies' Wikipedia entry, but note when and how to use background material.
Discover articles and more

Use these databases to discover articles, books, and other literature on your topic. Note that if you come across a citation without full text, do not assume the library has no access. Learn how to Get Full Text.
BU Libraries Search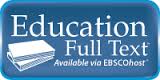 Child development & adolescent studies
Education full text
ERIC
Google Scholar
Linguistics abstracts online (LABS)
Linguistics and language behavior abstracts (LLBA)
ProQuest dissertations & theses


PsycARTICLES
PsycINFO
Social sciences full text
Sociological abstracts
Journals
The best way to discover articles is to search databases (try Search) – you will be searching millions of records at once. Following journal literature is an effective means of scholarship.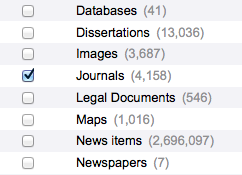 Australian Journal of Early Childhood
Brown University Child and Adolescent Behavior Letter
Child Care Health and Development
Child Development
Child Psychiatry and Human Development
Child Study Journal
Children and Schools
Deafness and Education International
Hearing Research
Hearing Review
Journal of Deaf Studies and Deaf Education
Sign Language and Linguistics
Sign Language Studies
Websites
Organizations
Books
Discovering our print books and eBooks can be done through Search. Current members of the BU community can borrow books that we don't own through our interlibrary borrowing services.
Select Print Books
Accountability-Based Reforms : The Impact on Deaf and Hard of Hearing Students
Mugar HV2537 .C39 2011
American Sign Language and Early Literacy : A Model Parent-Child Program
HV2476.4 .S66 2012
EDM: The Educator's Diagnostic Manual of Disabilities and Disorders
Education Reference LC4019 .P524 2007
Ethical Considerations in Educating Children Who are Deaf or Hard of Hearing
Mugar HV2430 .E83 2010
Evidence-Based Practice in Educating Deaf and Hard-of-Hearing Students
Mugar HV2430 .S68 2010
The Hidden Treasure of Black ASL : Its History and Structure
Mugar HV2545 .H53 2011
How Deaf Children Learn : What Parents and Teachers Need to Know
Mugar HV2391 .M257 2012
The Oxford Handbook of Deaf Studies, Language, and Education
Mugar HV2380 .O88 2011 V. 1
Partners in Education : Issues and Trends from the 21st International Congress on the Education of the Deaf
Mugar HV2430 .I574 2010
The People of the Eye : Deaf Ethnicity and Ancestry
Mugar HV2530 .L36 2011
The People Who Spell : The Last Students from the Mexican National School for the Deaf
Mugar HV2583 .R36 2011
Social Constructions of Deafness : Examining Deaf Languacultures in Education
Mugar HV2430 .H67 2012
Words Made Flesh : Nineteenth- Century Deaf Education and the Growth of Deaf Culture
Mugar HV2530 .E39 2012
Working Text:  Teaching Deaf and Second-Language Students to be Better Writers
Education HV2469 .E5 L585 2010