Beta Tutorial
CURRENT BETA:
Bloomberg
TICKER<Equity> DES <Go> displays a company's description page, including beta (see, eg: BLK <Equity> DES <Go>, the DES page for BlackRock, Inc., below).
ValueLine Investment Survey
These investment surveys are available from the Value Line Research Center Online database on the Pardee Library's Business Databases: A-Z list.
Enter company name or ticker in search box, e.g. BLK.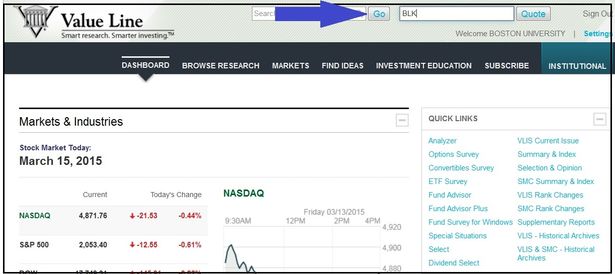 Select PDF Reports.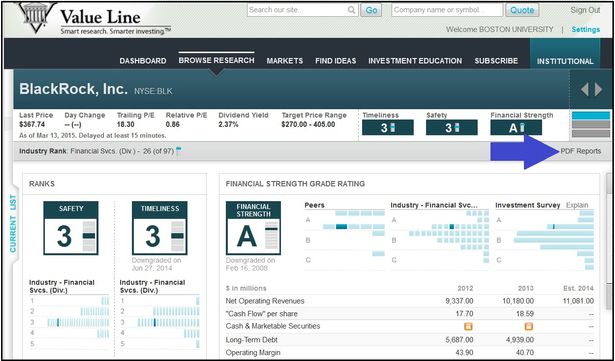 Beta is located on the top left corner.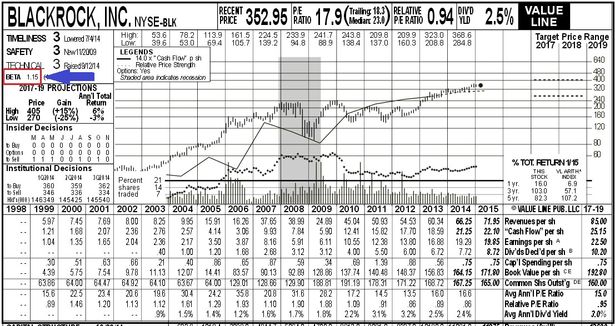 Yahoo! Finance
To find a stock's beta using Yahoo! Finance, input the stock's ticker symbol and click on the "Key Statistics" link from the left hand tool bar.  Beta will appear on the right hand side under 'Trading Information'.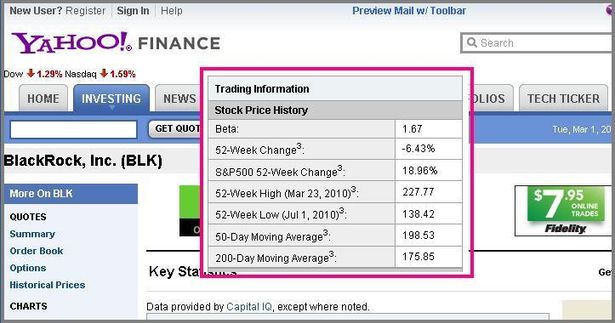 HISTORICAL BETA
Bloomberg
TICKER <Equity> BETA <Go> retrieves the company's beta page (see, eg: BLK <Equity> BETA <GO>, below).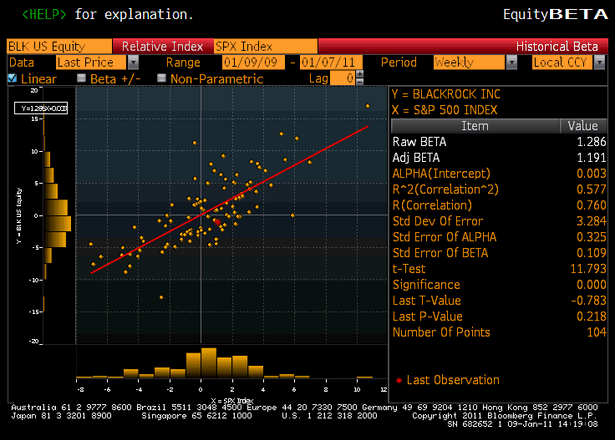 BETA & CAPM
For more information about beta and asset pricing see:
Falkenstein, Finding alpha : the search for alpha when risk and return break down (Pardee, HG4521 .F35, 2009)
Handbook of the economics of finance (Pardee, HG173 .H345, 2003)
Cochrane, Asset pricing (Pardee, HG4636 .C56, 2001)
Black and Scholes. The Pricing of Options & Corporate Liabilites, Journal of Political Economy; May/Jun 73, Vol. 81 Issue 3, p637
Fama and French. The Cross-Section of Expected Stock Returns, Journal of Finance; Jun 92, Vol. 47 Issue 2, p427-465