Resources For Analyst Reports
Investext
Note: Investext Plus provides research reports written by analysts at leading investment banks, brokerage houses and consulting firms. Includes both current and historical reports.
Only compatible with Internet Explorer. In order to access Investext with IE 11, please follow the steps below.
1. Log into Investext.
2. Click on Gear icon in upper right next to house and star icon and then click on Compatibility View Settings.
3. Under Add this website, click or tap Add and the URL of the site (i.e. thomsonone) should be added automatically. Then close the box and refresh the database.
Please remember to log out after each use.
If you receive this message: "Error Authenticating User" when logging into Investext, please contact the Pardee Library Services Desk.
Type the name of the company or the ticker symbol in the search box. Investext has an autocomplete function that may pull-up suggestions.
Example: Starbucks
From the top tool bar select 'More', and click on "Research' and 'Company Research'.
You may choose a date range or select from a list of analyst reports. Select the report you wish to view and then hit the 'View' button.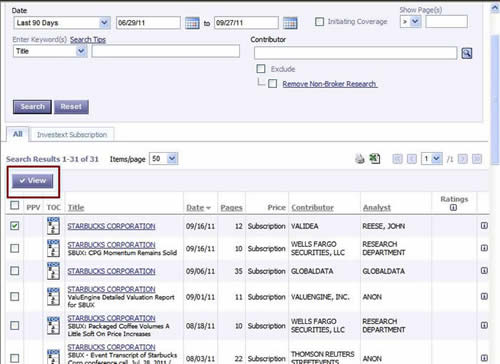 This will take you to the 'Table of Contents'. Choose 'Select All reports' to retrieve the entire document and then hit 'View'.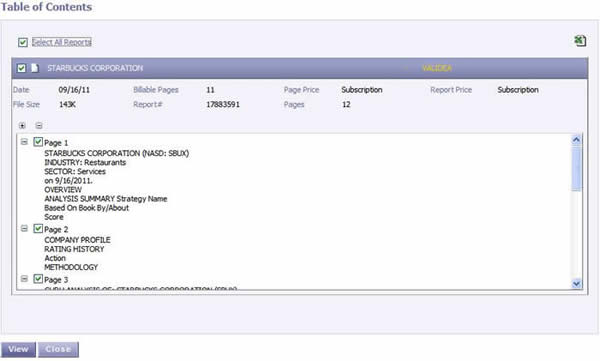 This will open a PDF of the analyst report you have selected.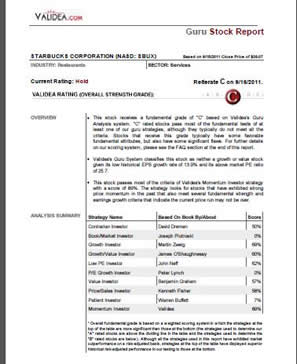 For additional information, see the
LexisNexis Academic
Nelson's Company Research Reports and Zacks Equity Research are available in LexisNexis Academic through our Business Databases link or through our eJournal Locator.
To access Nelson's Company Research Reports or Zacks Equity Research in LexisNexis:
Click on the Sources tab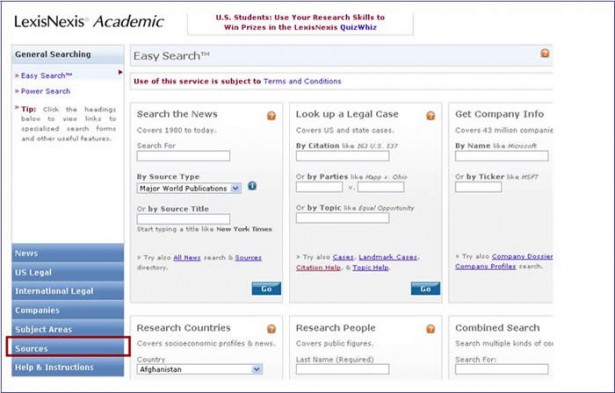 Click on the Sources tab then Browse Sources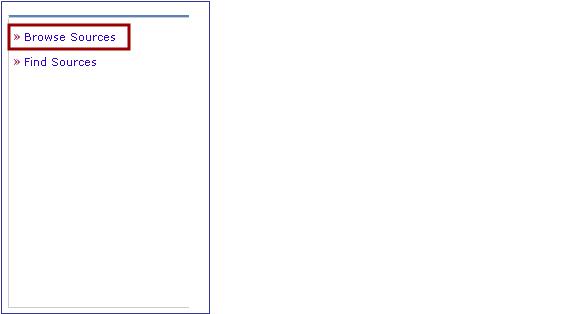 Click on the Companies & Organizations folder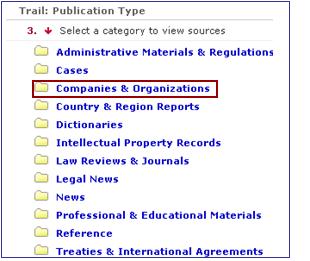 Click on "Company Analyst Reports" folder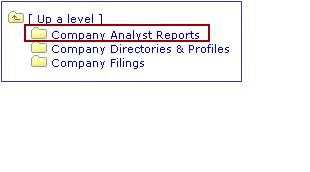 Click on the report of your choice either Nelson's Company Research Reports or Zacks Equity Research and click on the OK-Continue button.
To access Zack's Equity Research or Nelson's Company Research Reports through eJournals:
Go to the eJournals tab from Pardee Management Library and type in the name of your journal.

A direct link to the publication should appear among your list of journals.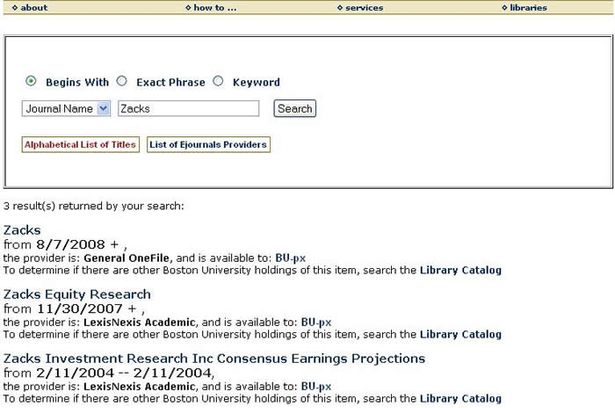 General Business File
Go to General Business File from our list of business databases A-Z.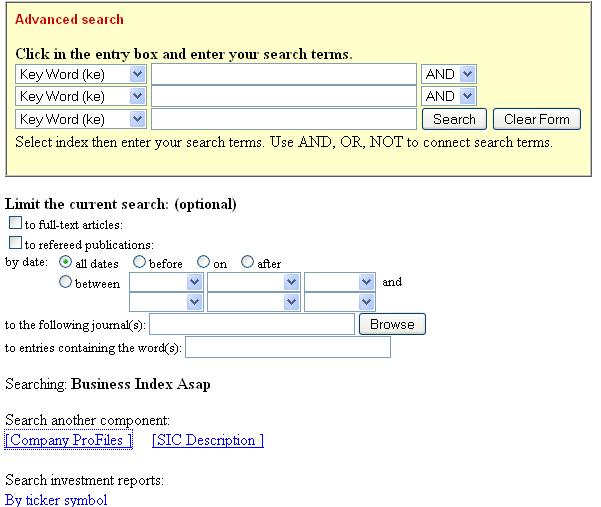 Click on "Company ProFiles"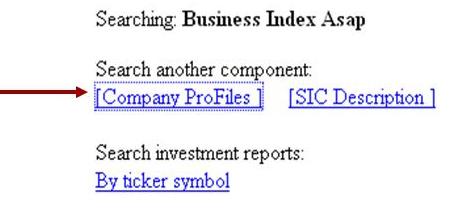 Click on Search investment Reports: "By ticker symbol"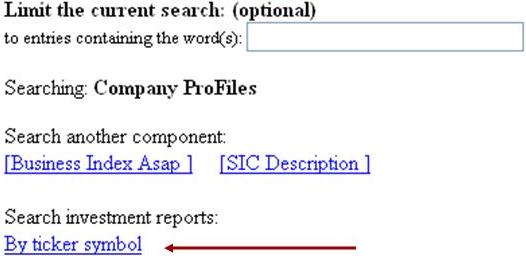 Enter ticker symbol and click "ok" this will bring up both company and industry reports.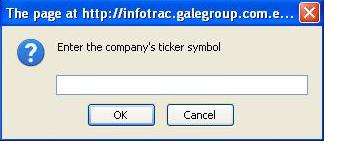 Bloomberg
The Bloomberg terminal is located on the third floor of the Pardee Management Library.
Login to the Bloomberg terminal with the generic login and password, located next to the Bloomberg.
Type ticker symbol [Equity] BRC [Go]Example: SBUX [Equity] BRC [Go]