AN 312 Peoples and Cultures of Africa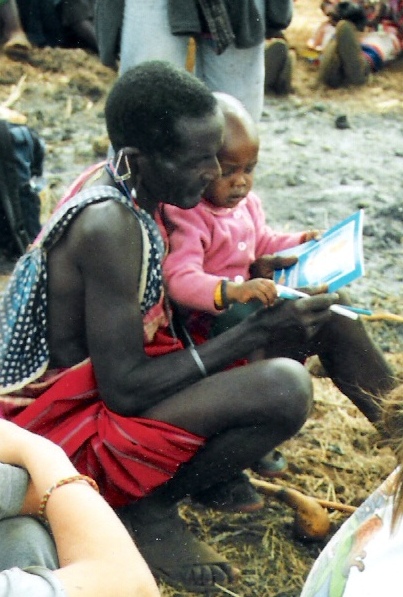 Helpful Hints
Keep in mind:
African resources can be rare & difficult to locate.
Resources may exist , but in other languages, such as  French, Portuguese, Swahili, Arabic…
Information may be biased depending on who the author or the publisher is.
Try to research something you are genuinely interested in!
It helps to start broadly. Consult general reference books on Africa to learn about the country and /or ethnic group you  research. (Each African country has a unique history which continues to impact it today. Understanding the larger context will help as you narrow your research topic. )
As you narrow your topic, identify keywords that will help you in your research, such as names, events, African terms.
Keep in mind there may be variations in keywords.
For example: The Fula, Fulani, Fulbe, Peul, and Pullo are all terms used to refer to the same ethnic group in West Africa.  The people call themselves Fula. Their Hausa neighbors call them Fulani. The  Fula people were colonized by both the French and the English, leading to orthographic variations such as Peul. And just to make things interesting, there are subgroups of the Fula, such as Bororo or Wodaabe which are also used as subject headings.
When you find a good resource, be sure to note the author (did they write other works on this topic?)  and consult the works cited and/or bibliography to see who they relied on for their research.
For detailed information on how to research peoples and cultures of Africa, see our Research Guide.
Africa- Specific Databases
Description: "Africa-Wide Information, produced by NISC South Africa, combines bibliographic databases from around the world to form a multidisciplinary aggregation offering unique and extensive coverage of all facets of Africa and African studies. This includes content from South African Studies, African Studies, and African HealthLine, which focuses on all aspects of health relating to Africa and other developing nations. With over 3.5 million citations and abstracts dating back to the 16th century, this resource is essential for those with an interest in African research, and information on and about Africa."
 
Africa yearbook (Online) Access: BU students, faculty, and staff (on or off campus)
Description: The Africa Yearbook covers major domestic political developments, the foreign policy and socio-economic trends in sub-Sahara Africa all related to developments in one calendar year. The Yearbook contains articles on all sub-Saharan states, each of the four sub-regions (West, Central, Eastern, Southern Africa) focusing on major cross-border developments and subregional organizations as well as one article on continental developments and one on European-African relations. While the articles have thorough academic quality, the Yearbook is mainly oriented to the requirements of a large range of target groups: students, politicians, diplomats, administrators, journalists, teachers, practitioners in the fi eld of development aid as well as business people.
African newspapers from the World newspaper archive.
Description: Searchable collection of historical African newspapers. Includes newspapers published between 1800 and 1922 in Ghana, Kenya, Lesotho, Malawi, Mozambique, Namibia, Nigeria, South Africa, Uganda, and Zimbabwe. Titles include: East African Standard, Mombasa Times and Uganda Argus(Kenya), Leselinyana la Lesutho (Lesotho), O Africano (Mozambique), Lagos Standard (Nigeria), Cape Town Gazette and African Advertiser (South Africa), Ilanga lase Natal (South Africa), and Buluwayo Chronicle (Zimbabwe).
The African studies companion a guide to information sources Access: BU students, faculty, and staff (on or off campus)
Description: The African Studies Companion seeks to bring together a wide range of sources of information in the African studies field covering both print and electronic resources. It is published in a print and electronic edition. This information source builds on three previous editions of the African Studies Companion and the new fourth edition, like its predecessor, is again published both in print and in electronic formats.
Useful Databases
Anthropological literature
Description: Indexes articles and essays on anthropology and archaeology, including art history, demography, economics, linguistics, psychology, and religious studies. Covered are articles, reports, commentaries, and obituaries two or more pages long in periodicals and monographic series published in English and other European languages from the late 19th century to the present. The indexed publications are held in Harvard University's Tozzer Library.
Note: [Log-in required] Describes articles and essays on anthropology and archaeology, including art history, demography, economics, psychology, and religious studies. Updated quarterly, Anthropological Literature indexes articles two or more pages long in works published in English and other European languages from the late 19th century to the present.
Description: A virtual library offering all of the EIU's publications, EIU.com provides comprehensive analysis of the fundamentals influencing commodity prices and detailed price forecasts up to two years ahead for 28 commodities. Published quarterly in two separate publications, covering hard commodities, industrial raw materials, and soft commodities, food, feedstuffs and beverages. World commodity forecasts offer a wide-ranging coverage of commodity markets.
Note: The Country Reports and Country Data provide up-to-date economic and business information, along with analyses of how political and social events influence economic conditions. All African countries are covered. This resource can be searched for specific queries, but usually works best as an introduction by reading through the Reports and Profiles.
Description: Provides page images of back issues of the core scholarly journals in the humanities, social sciences, and basic sciences from the earliest issues to within a few years of current publication. Users may browse by journal title or discipline, or may search the full-text or citations/abstracts. New issues of existing titles and new titles are added approximately on a weekly basis.
Note: [Log-in required] A full-text database of back issues of scholarly journals, including topics such as: African studies, anthropology, ecology, economics, education, finance, history, literature, philosophy, political science, population studies, sociology, and statistics.
Description: Provides digital humanities and social sciences content for the scholarly community and is a source of complete, full-text versions of journals and monographs from many of the world's leading university presses and scholarly societies.
Note: [Log-in required] Consists of full-text articles from scholarly journals in the humanities and social science fields. MUSE also provides online access, full-text, to content from approximately 100 non-profit publishers.
Online Resources
All Africa News www.allafrica.com
Regional and country headlines, articles and videos.
Ethnologue http://www.ethnologue.com/
A very useful online encyclopedia  cataloging  approximately 7,000 known living languages world-wide.
Africa South of the Sahara: Guide to Internet Resources
http://www-sul.stanford.edu/depts/ssrg/africa/guide3.html
Guides to selected internet sites about Africa on a variety of topics.
AfricaFocus: Sights and Sounds of a Continent http://digicoll.library.wisc.edu/AfricaFocus/
This collection "contains more than 3000 slides, 500 photographs, and 50 hours of sounds from forty-five different countries."
Bibliography of African Periodical Literature Database http://www.africabib.org/
Indexes 33,000+ articles from over 280 English language and multi-lingual journals and periodicals that specialize in African Studies or consistently cover the African continent.
Internet Archive http://www.archive.org/
Using the top search box  will search text, audio and film. Many older books and ethnographies can be found digitized in this collection.
Reference Works
The Encyclopedia of Peoples of Africa and the Middle East.  Facts on File, c2009  Afr. St. Ref. GN 645 .E53 2009 v.1-2
Cultures and societies of Africa. Edited by Simon and Phoebe Ottenberg. New York, Random House [1960]
GN 643. F60
Encyclopedia of African Peoples. New York: Facts on File, 2000.  Afr. St. DT 15 E53 2000
Ethnographic Survey of Africa. London: International African Institute. 1950-1974. 60 monographs in seven parts of Africa.  GN 643 F50 EC pt. 1 – GN643 F50 W pt. 7
Murdock, George Peter. Africa: its peoples and their culture history. New York, McGraw-Hill, 1959. DT 20 F59
Peoples of Africa. introd. by John Middleton. New York : Arco Pub. Co., 1978.  GN 645 P3
Recipe Books
Hafner, Dorinda / A taste of Africa : with over 100 traditional African recipes adapted for the modern cook.
Berkeley, Calif. : Ten Speed Press, 1993
TX725.A4 H35 1993
Inquai, Tebereh / A Taste Of Africa : The African Cookbook. Trenton, NJ : Africa World Press, c1998.
TX725.A4 I55 1998
Samuelsson, Marcus et. Al. / The soul of a new cuisine : a discovery of the foods and flavors of Africa.
Hoboken, N.J. : John Wiley & Sons, c2006.
TX725.A4 S26 2006
Music
Youtube can be a great source for African music, some channels (most link to corresponding websites):