Africana Librarians Council (ALC) & CAMP Spring 2014 Meeting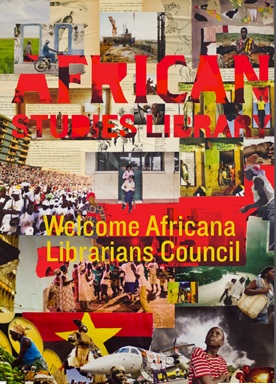 When: Thursday, March 20 – Saturday, March 22, 2014
Where: BU African Studies Library, 6th floor of the Mugar Memorial Library (Thursday)
Terrace Room, George Sherman Union (GSU), (Friday & Saturday)
Please refer to the menu on the right for registration and information about accommodations, transport, food, etc.
About: The Africana Librarians Council (ALC) was founded in 1957 as part of the African Studies Association (ASA) under the name Archives/Libraries Committee. The ALC continues today as an ASA-sponsored organization. Members of ASA whether they are librarians, archivists or documentalists working with materials from and about Africa or scholars interested in the preservation of or access to Africana may join the ALC.
The Cooperative Africana Materials Project (CAMP), founded in 1963, is a joint effort by research libraries throughout the world and the Center for Research Libraries (CRL) to promote the preservation of publications and archives concerning the nearly fifty nations of Sub-Saharan Africa.
The last ALC/CAMP meeting held at Boston University was in 2006.
It will be a full weekend! Coinciding Events…
__________________________________________________
Sponsors:
Boston University Libraries
Boston University African Studies Center
Contact:
Beth Restrick, Head, African Studies Library