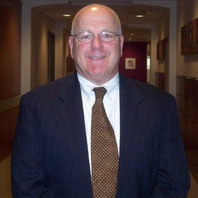 Stephen Cesso
Lecturer
US General Counsel
Computershare
B.A., University of Massachusetts
J.D., New England School of Law
LL.M. in American Banking Law Studies, Boston University School of Law
Biography
Mr. Cesso is responsible for compliance and legal functions of Computershare, a U.S. subsidiary of Computershare Ltd. of Australia, which specializes in transfer agency, employee equity plans, proxy solicitation and other specialized financial and communications functions. Previously, he had been vice president and associate counsel of State Street Corporation in the Massachusetts State Securities Division. He teaches Compliance Programs.
Courses
Compliance Programs: LAW BK 931
The course is a survey of the key areas of compliance. The course will examine implementing and maintaining a compliance program. Topic areas to be covered include: U.S. Foreign Corrupt Practices Act; the Office of Foreign Assets Control; Bank Secrecy Act; Privacy; Investigations; Whistleblower Rates; Information Reporting/Disclosure; Insider Trading Policies; Code of Ethics; Audit; Conflict of Interest; Management Reporting; Internal Reporting/E- Discovery/Record Retention.
FALL 2017: LAW BK 931 A1 , Sep 7th to Dec 7th 2017
| Days | Start | End | Credits | Instructors | Bldg |
| --- | --- | --- | --- | --- | --- |
| Thu | 4:20 pm | 6:20 pm | 2 | Stephen Cesso | LAW |
FALL 2018: LAW BK 931 A1 , Sep 6th to Dec 6th 2018
| Days | Start | End | Credits | Instructors | Bldg |
| --- | --- | --- | --- | --- | --- |
| Thu | 4:20 pm | 6:20 pm | 2 | Stephen Cesso | |