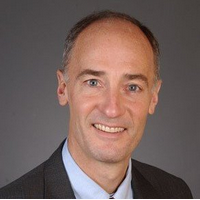 Robert M. Thomas, Jr.
Lecturer
Principal at Thomas & Associates and Durrell Law Office
BA, Princeton University
JD, Harvard Law School
Areas of Interest
Corporate, Business & Transactional Law
Courses
Health Care Fraud and Abuse (S): LAW JD 726
This seminar will use a practical, case-study approach to some of the issues arising in the complex world of health care enforcement and compliance. With emphasis on the procedural mechanisms of the False Claims Act and the substantive law of the Anti-Kickback Act, the Stark I and II laws, the Food Drug and Cosmetic Act, and the government's remedial authorities, the seminar will explore how prosecutors, defense attorneys, whistleblowers, and compliance officials inside health care companies approach their work and advise their clients. The seminar will explore the relationships between regulated industries (e.g., pharmaceutical companies, hospitals, doctors, medical device companies) and government insurance programs (e.g., Medicaid and Medicare), why these relationships generate billions of dollars every year in fraud, and how the interested constituencies are approaching these issues. LIMITED WRITING REQUIREMENT OPTION: A limited number of students may be permitted to satisfy the upper-class writing requirement with the approval of the Associate Dean for Academic Affairs. ENROLLMENT LIMIT: 12 students. OFFERING PATTERN: This class is not offered every year. Students are advised to take this into account when planning their long-term schedule. **A student who fails to attend the initial meeting of a seminar (designated by an (S) in the title), or to obtain permission to be absent from either the instructor or the Registrar, may be administratively dropped from the seminar. Students who are on a wait list for a seminar are required to attend the first seminar meeting to be considered for enrollment.
FALL 2017: LAW JD 726 A1 , Sep 5th to Dec 5th 2017
| Days | Start | End | Credits | Instructors | Bldg |
| --- | --- | --- | --- | --- | --- |
| Tue | 2:10 pm | 4:10 pm | 3 | Robert M. Thomas | LAW |
FALL 2018: LAW JD 726 A1 , Sep 4th to Dec 4th 2018
| Days | Start | End | Credits | Instructors | Bldg |
| --- | --- | --- | --- | --- | --- |
| Thu | 10:40 am | 12:40 pm | 3 | Robert M. Thomas | |