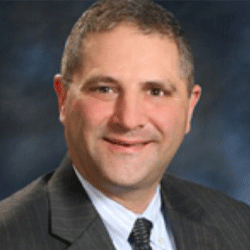 Richard A. Sugarman
Lecturer
BA cum laude, University of Massachusetts
MBA, Colorado State University
MSS, U.S. Army War College
JD with honors, George Washington University School of Law
Biography
Richard A. Sugarman is an experienced attorney who has practiced with large and medium law firms, the United States Government, and in house. Mr. Sugarman received his Juris Doctor, with honors, from the George Washington University School of Law in 2000. As a law student, he served as executive managing editor for the American Intellectual Property Law Association Quarterly Journal and as a Dean's fellow in the Legal Research and Writing Program. Following graduation, Mr. Sugarman practiced with several national and regional law firms including the Washington, DC, office of Morgan, Lewis & Bockius and the Boston offices of Craig and Macauley, WolfBlock, and LeClairRyan. While in law firm practice, his practice focused on commercial litigation, as well as energy, environmental, and employment law.
Mr. Sugarman serves as an Army Reserve Judge Advocate Officer ("JAG"), and was called to active duty in December 2009, spending most of 2011 in Iraq as the senior legal adviser for the US Army's Medical Task Force. Since being released from active duty in late 2011, he has practiced law in the General Counsel's Office at Boston Medical Center, an academic medical center which also serves as the region's largest safety net hospital and busiest trauma center. Mr. Sugarman is currently a deputy general counsel and his practice spans the entirety of hospital operations.
Mr. Sugarman received his Bachelor of Arts, cum laude, from the University of Massachusetts, a Master of Business Administration from Colorado State University, and a Master of Strategic Studies from the US Army War College, with distinction. Prior to law school, Mr. Sugarman served in the United States Air Force as a Space and Missile Operations Officer and currently holds the rank of Colonel in the Army Reserve.
Courses
Advanced Legal Writing for LLM Students: The Essentials of Bar Exam Writing and Beyond (S): LAW JD 690
Research and Writing Seminar: LAW JD 893