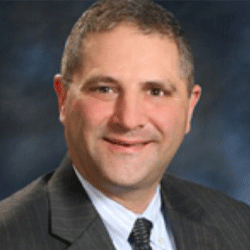 Richard A. Sugarman
Lecturer
BA cum laude, University of Massachusetts
MBA, Colorado State University
MSS, U.S. Army War College
JD with honors, George Washington University School of Law
Biography
Mr. Sugarman received his J.D., with honors, from the George Washington University School of Law in 2000. As a law student, he served as Executive Managing Editor for the American Intellectual Property Law Association Quarterly Journal and also was a Dean's Fellow in the Legal Research and Writing Program. Upon graduating, he worked as an associate at Morgan, Lewis & Bockius in Washington. From March 2003 until December 2009, he practiced commercial litigation, environmental law, employment law, and energy law in Boston for the law firms of Craig and Macauley, WolfBlock, and LeClairRyan. Mr. Sugarman, an Army Reserve Judge Advocate Officer ("JAG"), was called to active duty in December 2009 and spent most of 2011 in Iraq as the senior legal adviser for the U.S. Army's Medical Task Force. After his release from active duty in late 2011, he joined Boston Medical Center's Office of the General Counsel and is currently an Associate General Counsel. Mr. Sugarman received his B.A., cum laude, from the University of Massachusetts.  He also holds an M.B.A. from Colorado State University and a Master of Strategic Studies from the U.S. Army War College. From 1993 until 1997, he served in the United States Air Force as a Space and Missile Operations Officer and currently holds the rank of Lieutenant Colonel in the Army Reserve. Mr. Sugarman taught in the J.D. Writing Program for seven years.
Courses
Advanced Legal Writing for LLM Students: The Essentials of Bar Exam Writing and Beyond (S): LAW JD 690
This seminar focuses on developing the critical lawyering skills needed to succeed on the Multistate Performance Test (MPT) of the Uniform Bar Exam -- and to succeed in the practice of law: the ability to analyze and apply relevant law to specific factual situations to perform a lawyering task in writing. As with the MPT, students will be assigned lawyering tasks, which may include writing a memorandum to a supervising attorney, a client letter, a persuasive memorandum or brief, a statement of facts, a contract provision, a settlement proposal, and the like. Students will work from source files containing facts and other material, and will receive a collection of legal sources with sufficient substantive information to complete the task. The class does not teach research skills or substantive law. Rather, it focuses on developing analytical and writing skills in the American legal tradition. The class will also expose students to specific writing approaches, outlining and issue spotting techniques, and time management strategies. Enrollment is limited to 14 foreign-trained lawyers enrolled in the American Law Program. **A student who fails to attend the initial meeting of a seminar (designated by an (S) in the title), or to obtain permission to be absent from either the instructor or the Registrar, may be administratively dropped from the seminar. Students who are on a wait list for a seminar are required to attend the first seminar meeting to be considered for enrollment.
SPRG 2019: LAW JD 690 A1 , Jan 16th to Apr 24th 2019
Research and Writing Seminar: LAW JD 893
This two-credit Legal Research and Writing seminar is required for LL.M. students in the American Law program and optional for students in the LL.M. programs in Banking and Financial Law and Taxation. It is specifically designed to introduce foreign lawyers to the basic principles of American legal writing. In small class settings and individual conferences, students receive guidance on drafting and editing memoranda and agreements. Their work is critiqued and rewritten. The research component of the seminar trains students to locate cases, statutes and secondary material through indexing systems and the latest computer technology. Research assignments are integrated into writing assignments -- exposing students to the methods of US legal analyses -- so that by the end of the term, students obtain the skills needed to write memoranda appropriate for submission to US law firms.
FALL 2017: LAW JD 893 A1 , Sep 11th to Dec 4th 2017