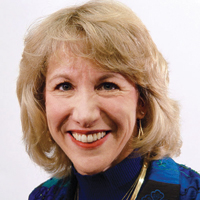 Patricia J. Jabar
Adjunct Professor
Partner, PricewaterhouseCoopers LLP
BA, McGill University
MBA, University of Maine
JD cum laude, New England School of Law
LLM in Taxation, Boston University School of Law
Areas of Interest
Tax Law
Biography
Patricia J. Jabar is a tax partner with PricewaterhouseCoopers' Boston office with an extensive background in income tax consequences of partnerships as a specialty, focused on private equity. Ms. Jabar serves premiere clients such as Goldman Sachs, Fidelity, Bain Capital, Harvard Private Equity, MIT Private Equity, and many others. Ms. Jabar has a strong background in venture capital, fund of funds, hedge funds, real estate and investment management clients. Ms. Jabar has had many leadership roles at PricewaterhouseCoopers including Northeast Regional Tax Managing Partner, Northeast Tax Market Managing Partner, Northeast Financial Services Tax Managing Partner and Boston Office tax Managing Partner. Ms. Jabar has developed and taught many courses at PricewaterhouseCoopers for many years. She has published and is a frequent lecturer at private equity seminars.
Ms. Jabar received an LL.M. in Taxation from Boston University School of Law, J.D., cum laude, from New England School of Law, MBA from University of Maine and B.C. in Economics from McGill University. She is a member of the American Institute of Certified Public Accountants, Massachusetts Society of Certified Public Accountants, Massachusetts Bar Association and American Bar Association.
Courses
Partnership Tax II: LAW TX 940
A continuation of Partnership Tax I, focusing on a more in depth study of complex areas of partnership taxation. Topics include allocation of liabilities, maintenance of capital accounts and special allocations of income and loss, allocations with respect to contributed property; complexities in partnership distributions such as disguised sales, distributions with respect to contributed property, mixing-bowl transactions and marketable securities and examination of anti-abuse regulations and judicial action on abusive transactions. This course will follow a problem approach with applications of complex concepts to real life situations. Prerequisites: Federal Income Taxation I, Federal Income Taxation II, and Partnership Tax I.
SPRG 2018: LAW TX 940 A1 , Jan 16th to Apr 24th 2018
SPRG 2018: LAW TX 940 OL , Jan 16th to Apr 25th 2018
| Days | Start | End | Credits | Instructors | Bldg |
| --- | --- | --- | --- | --- | --- |
| ARR | TBD | TBD | 2 | Jabar | |
SPRG 2019: LAW TX 940 A1 , Jan 15th to Apr 23rd 2019
SPRG 2019: LAW TX 940 OL , Jan 15th to Apr 24th 2019
| Days | Start | End | Credits | Instructors | Bldg |
| --- | --- | --- | --- | --- | --- |
| ARR | TBD | TBD | 2 | Jabar | |