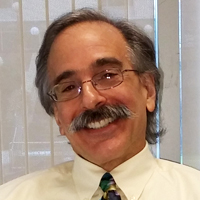 Mark J. DeFrancisco
Lecturer
Chief Counsel, Massachusetts Appellate Tax Board
B.A., College of the Holy Cross
J.D., cum laude, Suffolk University Law School
LL.M. in Taxation, Boston University School of Law
Areas of Interest
Tax Law
Biography
Mark DeFrancisco is Chief Counsel to the Massachusetts Appellate Tax Board where he advises the Board on legal, procedural, evidentiary and related issues, and reviews and approves the Board's written opinions. Mark has specialized in the area of tax for over 30 years, in both the public sector as Counsel to the Board and in private practice as a tax litigator. He speaks frequently on matters relating to taxation, including numerous conferences sponsored by MCLE, the Massachusetts Society of CPAs, the Lincoln Institute of Land Policy, the Massachusetts Association of Assessing Officers, and the tax committees of the Massachusetts and Boston Bar Associations.
Courses
Tax Practice & Procedure: LAW TX 907
Structure of the U.S. tax system; administration of the Internal Revenue Code by the Internal Revenue Service; ethics of tax practice and the regulation of tax practitioners; study of the administrative processing of tax returns; handling of audits, statutes of limitations, assessment of deficiencies and penalties, claims for refund, hearings before the Appeals Office, closing agreement, tax liens, tax collection procedures and civil and criminal aspects of tax fraud. Introduction to aspects of litigation in the Federal District Court, U.S. Court of Federal Claims, and U.S. Tax Court.
FALL 2017: LAW TX 907 A1 , Sep 7th to Dec 7th 2017
| Days | Start | End | Credits | Instructors | Bldg |
| --- | --- | --- | --- | --- | --- |
| Thu | 6:30 pm | 8:30 pm | 2 | Sean McMahon | LAW |
FALL 2017: LAW TX 907 OL , Sep 5th to Dec 11th 2017
| Days | Start | End | Credits | Instructors | Bldg |
| --- | --- | --- | --- | --- | --- |
| ARR | TBD | TBD | 2 | McMahon | |
SPRG 2018: LAW TX 907 A1 , Jan 22nd to Apr 23rd 2018
SPRG 2018: LAW TX 907 OL , Jan 16th to Apr 25th 2018
FALL 2018: LAW TX 907 A1 , Sep 6th to Dec 6th 2018
| Days | Start | End | Credits | Instructors | Bldg |
| --- | --- | --- | --- | --- | --- |
| Mon | 4:20 pm | 6:20 pm | 2 | Sean McMahon | |
FALL 2018: LAW TX 907 OL , Sep 4th to Dec 10th 2018
| Days | Start | End | Credits | Instructors | Bldg |
| --- | --- | --- | --- | --- | --- |
| ARR | TBD | TBD | 2 | McMahon | |
SPRG 2019: LAW TX 907 A1 , Jan 16th to Apr 24th 2019
SPRG 2019: LAW TX 907 OL , Jan 15th to Apr 24th 2019