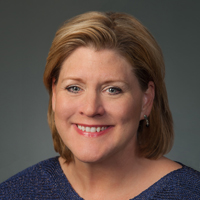 Maggie Weir
Lecturer
Vice President, Assistant General Counsel and Chief Compliance Officer Cambridge Savings Bank
B.A., University of Houston
M.B.A., University of Denver
J.D., Boston University School of Law
LL.M., Banking and Financial Law, Boston University School of Law
Biography
Margaret "Maggie" Weir is an experienced regulatory compliance and legal professional with more than 22 years of experience in leadership roles with multiple financial institutions and consulting groups. Currently, Maggie holds the position of Vice President, Assistant General Counsel and Chief Compliance Officer for Cambridge Savings Bank ("CSB"), one of the oldest and largest community banks in Massachusetts with over $2.8 billion in assets. Prior to joining CSB, Maggie was the Executive Director of the Texas House of Representatives' Select Committee on Federal Economic Stabilization Funding, and managed the reporting of stimulus funds flowing into the state of Texas. Maggie also led a legal and consulting practice and held positions in multiple regional institutions as the manager of their regulatory compliance programs.
Maggie is a graduate of the Boston University School of Law where she earned a J.D. and subsequently a LL.M. in Banking and Financial Law. She holds an M.B.A. from the University of Denver and a B.A. in Political Science from the University of Houston. In addition to her formal education, she is a Certified Regulatory Compliance Officer ("CRCM") through the American Bankers Association's ("ABA") Institute for Certified Bankers and a graduate of the Graduate School of Banking at Colorado.
Maggie currently serves as adjunct faculty for the J.D. and LL.M. programs at Boston University School of Law and is a faculty member for ABA's National Compliance School and the ABA Graduate School of Compliance Risk Management. She teaches courses for the Massachusetts Bankers Association on a range of legal and compliance topics and has taught for the New England College of Business in the Master of Science in Business Ethics and Compliance program. She serves on the ABA Regulatory Compliance Conference Advisory Board, and recently spoke on multiple panels at the ABA National Regulatory Compliance Conference.
Maggie has been a lifelong active member of her community, and has received several awards for her commitment to community service. She won professional praise by Massachusetts Lawyers Weekly, Rhode Island Lawyers Weekly, and New England In-House that recognized Maggie as a 2015 "Leader in the Law."
Courses
Professional Responsibility: LAW BK 941
This course will provide an overview of a lawyer's professional and ethical obligations under United States law. It will examine the American Bar Association's Model Rules of Professional Conduct, the ABA Model Code of Professional Responsibility and the Restatement (Third) of the Law Governing Lawyers as they apply to the practicing lawyer. The course explores ethical issues, and tensions and dilemmas that arise in the practice of law, particularly in the representation of financial institutions. Students will have the chance to examine these issues through discussions of current events affecting the financial services industry.
SPRG 2018: LAW BK 941 A1 , Jan 22nd to Apr 23rd 2018
| Days | Start | End | Credits | Instructors | Bldg |
| --- | --- | --- | --- | --- | --- |
| Mon | 2:10 pm | 4:10 pm | 2 | Maggie Weir | LAW |