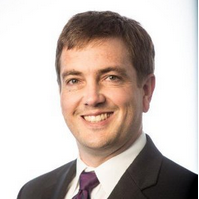 Kevin M. Saunders
Lecturer
General Counsel, ACCION International
BA, Arkansas State University
MA, Arkansas State University
JD, Boston University School of Law
Biography
Kevin Saunders is the general counsel at Accion, where he oversees the organization's legal and corporate governance affairs, including managing and directly providing guidance for Accion's work advancing inclusive finance, including its extensive impact investing activities.
He teaches Microfinance and Development.
Courses
Microfinance and Development: LAW BK 935
This course provides an introduction to the field of microfinance, particularly its rapid evolution and role in economic development. Students will learn key concepts including the study of lending methodologies, products available to micro-entrepreneurs and the legal challenges, public policy considerations, and risks faced by investors, technical experts and financial providers. This course will also examine financial practices in the developing world such as payment and remittance systems, which allow foreign nationals to transfer funds internationally within and outside traditional banking systems.
SPRG 2018: LAW BK 935 A1 , Jan 22nd to Apr 23rd 2018