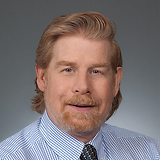 Joseph B. Darby, III
Adjunct Professor
Partner in Tax Department, Sullivan & Worcester LLP-Boston office
B.S., magna cum laude, University of Illinois
J.D., cum laude, Harvard University
Areas of Interest
Tax Law
Biography
Mr. Darby is a partner in the tax group in the Boston office of Sullivan & Worcester LLP. He is an accomplished lecturer and author on various topics related to U.S. federal income taxation. His publications include books and outlines on numerous tax topics including Taxation of C Corporations; Living and Dying with an S Corporation; and IRS Audits, Appeals, and Collections Strategies. Mr. Darby is also a former award-winning sports writer. He has been a member of the adjunct faculty since 2003.
Courses
Tax Aspects of Buying and Selling a Business: LAW TX 920
A comprehensive course on how business owners can buy and sell businesses with a minimum tax cost and maximum after-tax return. The strategies for selling a business are often implemented from the moment the business entity is originally formed. The course will examine the crucial strategies, from choice of entity, to conducting ongoing operations, to the correct way to change or restructure existing C corporations, S corporations and other entities. The course will also examine the best way to structure a sale of a particular business, based on both the form of legal entity and on the specific facts in a case. For example, the course will compare a sale of stock to a sale of assets; will compare a sale for cash to a tax free transaction or part-cash, part-stock transaction; and compare the differences between a sale with immediate payment versus a possible installment sale. Prerequisites: Federal Income Taxation I and Federal Income Taxation II.
SPRG 2017: LAW TX 920 A1 , Jan 19th to Apr 20th 2017
SPRG 2017: LAW TX 920 OL , Jan 19th to Apr 20th 2017
SPRG 2018: LAW TX 920 A1 , Jan 18th to Apr 19th 2018
SPRG 2018: LAW TX 920 OL , Jan 16th to Apr 25th 2018
Taxation of Intellectual Property: LAW TX 955
Intellectual property- from sophisticated aerospace technology to computer software and web applications to music and video rights- is one of the most important, challenging, and sophisticated areas of modern commerce. However, because the IP revolution has occurred in only the last 25 years, many of the traditional principles of income taxation are not easily applied to IP assets. This course will explore the tax aspects of creating intellectual property, buying intellectual property, exploiting IP through leases and licenses, and strategies for selling valuable IP rights with the best tax results. The course will also explore important international tax issues, including the so called "migration" of IP offshore, cost-sharing arrangements, and other mechanisms that seek to "locate" IP and the associated tax liabilities in tax-favorable jurisdictions. The course will teach the tax differences between copyrighting and patenting a software program, the right and wrong ways to license and sell a trademark, and the mechanisms for turning a "license" into a "sale" and thereby converting ordinary income into capitol gains.
FALL 2016: LAW TX 955 A1 , Sep 8th to Dec 8th 2016
| Days | Start | End | Credits | Instructors | Bldg | Room |
| --- | --- | --- | --- | --- | --- | --- |
| Thu | 4:20 pm | 6:20 pm | 2 | Joseph B. Darby | LAW | 101 |
FALL 2016: LAW TX 955 OL , Sep 8th to Dec 8th 2016
FALL 2017: LAW TX 955 A1 , Sep 7th to Dec 7th 2017
| Days | Start | End | Credits | Instructors | Bldg | Room |
| --- | --- | --- | --- | --- | --- | --- |
| Thu | 4:20 pm | 6:20 pm | 2 | Joseph B. Darby | LAW | 101 |
FALL 2017: LAW TX 955 OL , Sep 5th to Dec 7th 2017
| Days | Start | End | Credits | Instructors | Bldg | Room |
| --- | --- | --- | --- | --- | --- | --- |
| ARR | TBD | TBD | 2 | Darby | | |