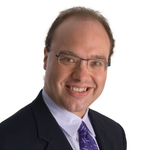 John N. Riccardi
Assistant Dean, Graduate and International Programs
Biography
John N. Riccardi is BU Law's assistant dean for Graduate and International Programs and director of the Graduate and International Programs Office. He received his A.B. cum laude from Harvard College and his JD magna cum laude from BU Law in 1991, where he was an editor of The Boston University Law Review, a G. Joseph Tauro Scholar and a recipient of an American Jurisprudence Prize for his academic achievements.
For several years, he was an associate at Ropes & Gray, one of Boston's largest law firms, where he specialized in health care law, intellectual property and public financing. Before returning to BU Law in 1997, he was a principal in the Cambridge, MA, consulting firm of Vogt Associates, where he advised lawyers, law firms, in-house legal departments and law schools on professional development, marketing and strategic planning issues.
His responsibilities at BU Law include directing the School's LLM. in American Law, LLM in Intellectual Property Law, Summer Legal Institute in London and study abroad programs, and overseeing the School's graduate programs, international initiatives and marketing and communications. He has taught the survey course in American law for LLM students.