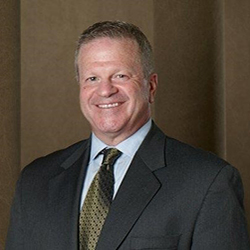 John F. Cohan
Lecturer
BSEE, Syracuse University
JD, New England School of Law
Areas of Interest
Intellectual Property
Biography
John is a corporate partner with the law firm Ruberto, Israel & Weiner, PC of Boston, MA. He focuses his practice on venture capital financings, private placements of equity and debt securities, mergers and acquisitions, bank financings, intellectual property licensing, renewable energy, software licensing and technology law.
His practice ranges from multi-million dollar acquisitions and corporate loan and venture capital financing transactions to representing and advising early stage companies and technology entrepreneurs in connection with their contracting, licensing, business planning, intellectual property needs, and general corporate compliance. John also has prior experience in both design engineering and sales and marketing in the high technology industry.
Courses
Contract Drafting: LAW JD 788
This course is the foundational skills course within the Transactional Law Program. It teaches students basic principles and skills of drafting and analyzing commercial and transaction agreements, with a focus on recognizing, and addressing through contractual provisions, key business issues in transactions. Although the course will be of particular interest to students interested in a corporate or transactional law practice, since most practicing attorneys will need to work with contracts at some point in their career, the concepts and skills which the course conveys are applicable to virtually all practice areas and specialties. While the course utilizes lectures to introduce various contract concepts and techniques essential for drafting and reviewing commercial and transaction agreements, it requires that students complete in-class exercises and extensive homework assignments as a means of building basic drafting skills and a solid understanding of the structure and operation of contractual provisions in a business transaction. Grades will be based on the graded assignments, good faith completion of ungraded assignments, and class participation. ENROLLMENT LIMIT: 12 students. NOTE: This class counts toward the 6 credit Experiential Learning requirement. GRADING NOTICE: This class will not offer the CR/NC/H option. ATTENDANCE REQUIREMENT: A student who fails to attend the first class or to obtain permission to be absent from either the instructor or the Registrar, will be administratively dropped from the class. Students who are on the wait list for a section are required to attend the first meeting to be considered for enrollment.
FALL 2017: LAW JD 788 A1 , Sep 11th to Dec 4th 2017
FALL 2017: LAW JD 788 B1 , Sep 11th to Dec 4th 2017
FALL 2017: LAW JD 788 C1 , Sep 6th to Dec 6th 2017
FALL 2017: LAW JD 788 D1 , Sep 6th to Dec 6th 2017
FALL 2017: LAW JD 788 E1 , Sep 7th to Dec 7th 2017
FALL 2017: LAW JD 788 F1 , Sep 7th to Dec 7th 2017
SPRG 2018: LAW JD 788 A2 , Jan 16th to Apr 24th 2018
SPRG 2018: LAW JD 788 B2 , Jan 16th to Apr 24th 2018
SPRG 2018: LAW JD 788 C2 , Jan 17th to Apr 25th 2018
SPRG 2018: LAW JD 788 D2 , Jan 18th to Apr 19th 2018
FALL 2018: LAW JD 788 A1 , Sep 4th to Dec 4th 2018
FALL 2018: LAW JD 788 C1 , Sep 5th to Dec 5th 2018
FALL 2018: LAW JD 788 E1 , Sep 6th to Dec 6th 2018
FALL 2018: LAW JD 788 F1 , Sep 5th to Dec 5th 2018
SPRG 2019: LAW JD 788 A2 , Jan 14th to Apr 22nd 2019
SPRG 2019: LAW JD 788 B2 , Jan 15th to Apr 23rd 2019
SPRG 2019: LAW JD 788 C2 , Jan 15th to Apr 23rd 2019
SPRG 2019: LAW JD 788 D2 , Jan 17th to Apr 18th 2019