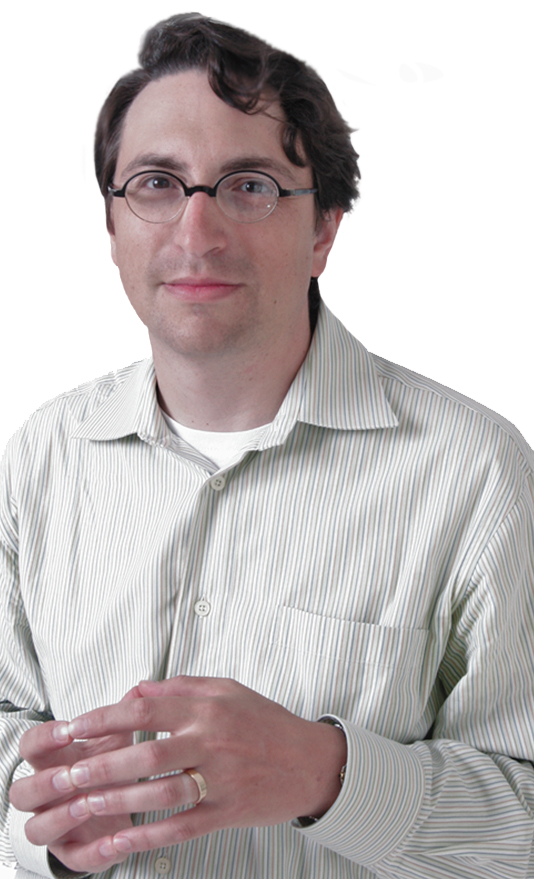 Jay D. Wexler
Professor of Law
B.A. magna cum laude, Harvard University
M.A., University of Chicago Divinity School
J.D., Stanford University
Areas of Interest
Administrative Law, Constitutional Law, Environmental Law, Legislative Process, Religion & Law
Biography
Professor Jay Wexler has taught at Boston University School of Law since 2001. He earned tenure in 2007 and was awarded the Michael Melton Award for Excellence in Teaching at the law school in 2009. Professor Wexler's scholarship focuses on church-state law. His articles, essays, and reviews have been published in the BYU Law Review, George Washington Law Review, Georgetown Law Journal, Texas Law Review, Vanderbilt Law Review, Washington University Law Review, and William and Mary Law Review, among other places.
Professor Wexler has published two non-fiction books with Beacon Press in Boston, and one work of fiction with Quid Pro Books. His forthcoming non-fiction book will focus on worldwide clashes between religious practices and environmental protection, and will also be published by Beacon Press. Professor Wexler often reviews books for the Boston Globe, and his shorter essays have appeared in places like The Huffington Post, Mental Floss, National Geographic's NewsWatch, Salon, Slate, and Spy.
Wexler speaks on church-state and other constitutional issues across the United States and internationally. In the fall of 2014, he taught on a Fulbright Fellowship at the University of Buenos Aires. He has previously taught constitutional civil liberties at the University of Lyon 3 and church-state law on a Fulbright Fellowship at Jagiellonian University in Krakow, Poland. He has delivered lectures on constitutional and environmental topics in Bangkok, Hanoi, Moscow, Oslo, Santiago, and Warsaw.
Before coming to BU Law, Professor Wexler worked as a law clerk for Judge David Tatel on the DC Circuit Court of Appeals and Justice Ruth Bader Ginsburg at the United States Supreme Court. From 1999 to 2001, he was an attorney advisor at the Office of Legal Counsel in the Department of Justice where he provided advice on constitutional and statutory issues to various members of the executive branch.
In 2005, Professor Wexler published a "study" of humor in Supreme Court oral argument in the legal journal The Green Bag. The New York Times subsequently ran a front page story on the study, but unfortunately this did not result in funnier jokes being told from the bench. Wexler tweets @SCOTUSHUMOR.
Publications
Jay Wexler,

Tuttle in the Balance: A Novel

, ABA Publishing (2015).

Publisher

Jay Wexler, "Constitutional Exaptation, Political Dysfunction, and the Recess Appointments Clause," in Symposium America's Political Dysfunction: Constitutional Connections, Causes and Cures, 94 Boston University Law Review 807 (2014).

Jay Wexler, "Some Thoughts on the First Amendment's Religion Clauses and Abner Greene's

Against Obligation

, with Reference to Patton Oswalt's Character 'Paul from Staten Island' in the Film

Big Fan

," in Symposium On Constitutional Obligation and Disobedience: A Symposium on Abner S. Green's

Against Obligation

and Louis Michael Seidman's

On Constitutional Disobedience

, 93

Boston University Law Review

1363 (2013).

SSRN

Jay Wexler,

Adventures of Ed Tuttle, Associate Justice, and Other Stories

, Quid Pro, LLC (2012).

Publisher

Jay Wexler, "Eagle Party," 14 Green Bag 2d 181 (2011).

Jay Wexler, "I'm a Laycockian! (for the Most Part)," review of Douglas Laycock, Collected Works on Religious Liberty, Volume 1: Overviews and History, Wm. B. Eerdmans Publishing Company (2010), 89 Texas Law Review (2011).

Jay Wexler,

The Odd Clauses: Understanding the Constitution Through Ten of its Most Curious Provisions

, Beacon Press (2011).

Publisher

Jay Wexler, "From the Classroom to the Courtroom: Intelligent Design and the Constitution," 3:2 Evolution: Education & Outreach 215 (2010).

Jay Wexler, "Judicial Minimalism and the Evolution Controversy: Further Thoughts on the 'Is it Science?' Question," in Symposium Intelligent Design and the Constitution, 4 University of St. Thomas Journal of Law and Public Policy 30 (2010).

Jay Wexler, "Justice Ginsburg's Footnotes," in Symposium The Jurisprudence of Justice Ruth Bader Ginsburg, 43

New England Law Review

(2010).

Lexis Advance

Jay Wexler,

Holy Hullabaloos: A Road Trip to the Battlegrounds of the Church/State Wars

, Beacon Press (2009).

Publisher

Jay Wexler, "Religion in Public Schools," in The Child: An Encyclopedic Companion 815, Richard A. Shweder, ed., University of Chicago Press (2009).

Jay Wexler, "Laugh Track II, Still Laughin'!" 117

Yale Law Journal Pocket Part

130 (2007).

Westlaw

|

Lexis Advance

Jay Wexler, "Protecting Religion Through Statute: The Mixed Case of the United States," 5(3) Review of Faith and International Affairs 17 (2007).

Jay Wexler, "What Should We Teach When We Teach About Religion? The Case for a Global Perspective," in Conference Proceedings: Religion and the Rule of Law in Southeast Asia: Continuing the Discussion , Institute for Global Engagement (2007). [In English and Vietnamese]

Jay Wexler, "From the Classroom to the Courtroom: Intelligent Design and the Constitution," in Not in Our Classrooms: Why Intelligent Design is Wrong for Our Schools 83, Beacon Press (2006).

Jay Wexler, "The

Scopes

Trope," review of Larry A. Witham,

Where Darwin Meets the Bible: Creationists and Evolutionists in America

, Oxford University Press (2002), 93

Georgetown Law Journal

1693 (2005).

Westlaw

|

Lexis Advance

Jay Wexler, "Framing the Public Square," review of Stephen L. Carter,

God's Name in Vain: The Wrongs and Rights of Religion in Politics

, Basic Books (2000), 91

Georgetown Law Journal

183 (2002).

Westlaw

|

Lexis Advance

Jay Wexler, "Cleaning the Mess?" 49

Stanford Law Review

667 (1997). [Book Note]

Westlaw

|

Lexis Advance

Jay Wexler, "Of Pandas, People, and the First Amendment: The Constitutionality of Teaching Intelligent Design in the Public Schools," 49

Stanford Law Review

439 (1997). [Note]

Westlaw

|

Lexis Advance

|

HeinOnline (BU)

|

HeinOnline

Jay Wexler, "Risk in the Balance,"

Risk Versus Risk: Tradeoffs in Protecting Health and the Environment

, J. D. Graham & J. B. Wiener, eds., Harvard University Press (1995), 30

Connecticut Law Review

225 (1997).

Westlaw

|

Lexis Advance

Jay Wexler, review of Edward Tenner,

Why Things Bite Back: Technology and the Revenge of Unintended Consequences

, Vintage (1997), 16

Stanford Environmental Law Journal

334 (1997).

Westlaw

|

Lexis Advance

Jay Wexler,

When God is Not Green: A World-wide Journey to Places Where Religious Practice and Environmentalism Collide

, Beacon Press (forthcoming).

Publisher