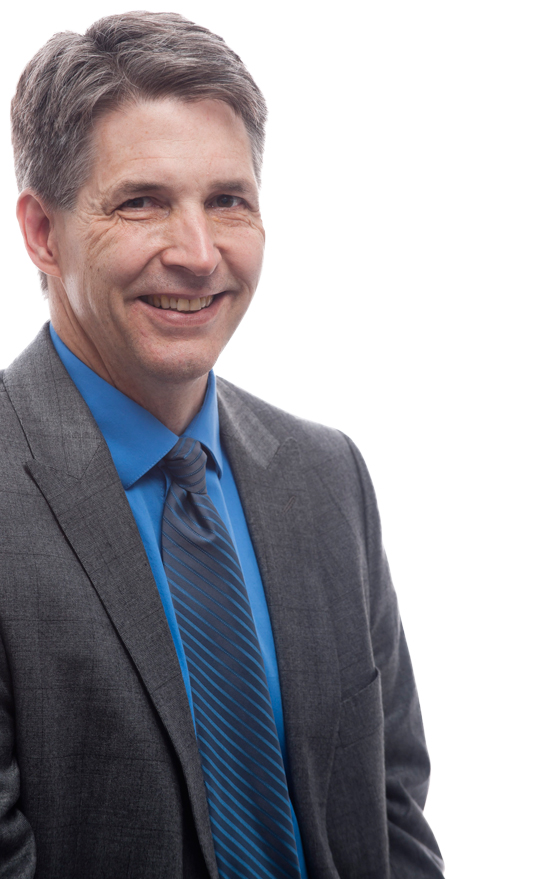 Hugh W. Baxter
Professor of Law
Professor of Philosophy
A.B. with honors, Stanford University
Ph.D. in Philosophy, Yale University
J.D. with distinction, Stanford University
Areas of Interest
Constitutional Law, Torts, U.S. Supreme Court
Biography
Hugh Baxter joined the Boston University faculty in 1992 as a professor of both law and philosophy. Before coming to Boston University in 1992, Professor Baxter served (in 1991-92) as US Supreme Court law clerk to retired Justice William J. Brennan, Jr. and Justice Harry A. Blackmun. After his first year of teaching, Baxter returned to clerk for Justice Ruth Bader Ginsburg during her first term at the Supreme Court. He served as Associate Dean for Administration in the School of Law from 2003 to 2005, and received the Michael Melton Award for Teaching Excellence in 2003 and the Dean's Award for Scholarship in 2011.
Publications
Habermas and Law, Hugh Baxter, ed., Ashgate Press (forthcoming).

Hugh Baxter, "Habermas's Sociological and Normative Theory of Law and Democracy: A Reply to Wirts, Flynn, and Zurn," in Symposium on Baxter, Habermas: The Discourse Theory of Law and Democracy, 40 Philosophy and Social Criticism 225 (2014).

Hugh Baxter, "Critical Reflections on Seidman's On Constitutional Disobedience," in Symposium On Constitutional Obligation and Disobedience: A Symposium on Abner S. Green's Against Obligation and Louis Michael Seidman's On Constitutional Disobedience, 93 Boston University Law Review 1373 (2013).

Hugh Baxter, "Niklas Luhmann's Theory of Autopoietic Legal Systems," 9 Annual Review of Law and Social Science 167 (2013).

Hugh Baxter, "Why the 'Originalism' in 'Living Originalism'?" in Symposium Originalism and Living Constitutionalism: A Symposium on Jack Balkin's Living Originalism and David Strauss's The Living Constitution, 92 Boston University Law Review 1213 (2012).

Hugh Baxter,

Habermas: The Discourse Theory of Law and Democracy

, Stanford University Press (2011).

Publisher

Hugh Baxter, "Sandel on Religion in the Public Square," in Symposium Justice: What's the Right Thing to Do: A Public Lecture and and Symposium on Michael J. Sandel's Recent Book, 91

Boston University Law Review

1339 (2011).

HeinOnline (BU)

|

HeinOnline

Hugh Baxter, "Dworkin's 'One-System' Conception of Law and Morality," in Symposium

Justice for Hedgehogs

: A Conference on Ronald Dworkin's Forthcoming Book, 90

Boston University Law Review

857 (2010).

Publisher

Hugh Baxter, "A Comment on Mark Tushnet's Some Notes on Congressional Capacity to Interpret the Constitution," in Symposium The Most Disparaged Branch: The Role of Congress in the Twenty-First Century, 89

Boston University Law Review

511 (2009).

Westlaw

|

Lexis Advance

|

HeinOnline (BU)

|

HeinOnline

Hugh Baxter, "Justice Ginsburg's Dissent in

Bush v. Gore

," 43

New England Law Review

(2009).

Lexis Advance

Hugh Baxter, review of David Bilchitz, Poverty and Fundamental Rights: The Justification and Enforcement of Socio-Economic Rights, Oxford University Press (2007), 118 Philosophical Review 253 (2009).

Hugh Baxter, "The Lemon Test," in Encyclopedia of the American Constitution, 2d ed., Leonard W. Levy & Kenneth L. Karst, eds., Macmillan Reference USA, 1603 (2000).

Hugh Baxter, "System and Lifeworld in Habermas's Theory of Communicative Action," 16 Theory and Society 39 (1987).
Courses
Democracy & the Rule of Law (S): LAW JD 848
This seminar will explore the history, origins, and principal theories of democratic government, with a particular focus on the meaning and role of the rule of law. Topics within this rubric may include social contract theory; U.S. Constitutional, parliamentary, and alternative forms of democracy; the economic, social, and cultural prerequisites for democracy; the role of social norms, ideology, and civic virtue in the functioning and persistence of democratic polities; conceptions of the rule of law and individual rights within the framework of majoritarian government; the influence of disparate power and wealth; democracy promotion and the putative emerging right to democratic governance in international law; contemporary challenges to democracy; and the future of democracy. Class participation, periodic reaction papers, and a term paper will be required. NOTE: A limited number of students will be permitted to satisfy the upper-class writing requirement with this seminar. GRADING NOTICE: This class will not offer the CR/NC/H option. **A student who fails to attend the initial meeting of a seminar (designated by an (S) in the title), or to obtain permission to be absent from either the instructor or the Registrar, may be administratively dropped from the seminar. Students who are on a wait list for a seminar are required to attend the first seminar meeting to be considered for enrollment.
FALL 2015: LAW JD 848 A1 , Sep 3rd to Dec 3rd 2015
| Days | Start | End | Credits | Instructors | Bldg | Room |
| --- | --- | --- | --- | --- | --- | --- |
| R | 4:20 pm | 6:20 pm | 3 | Robert D. Sloane | LAW | 513 |
Election Law: LAW JD 825
This course examines the law that organizes democratic processes of election and decision-making. After considering the historical struggle for minority enfranchisement and the Supreme Court's first forays into redistricting and reapportionment, we move to more contemporary topics. Among those topics are campaign-finance law (with special attention to the recent Citizens United decision), the connection of race and political participation under the Voting Rights Act, the Supreme Court's decision in Bush v. Gore, the constitutional role and rights of political parties (which the Constitution's framers omitted from mention and distrusted as "factions"), and the constitutionality of partisan and bipartisan gerrymandering. A take-home examination and active participation in class discussion are required.
SPRG 2015: LAW JD 825 A1 , Jan 21st to Apr 29th 2015
| Days | Start | End | Credits | Instructors | Bldg | Room |
| --- | --- | --- | --- | --- | --- | --- |
| MW | 2:30 pm | 3:55 pm | 3 | Hugh W. Baxter | LAW | 410 |