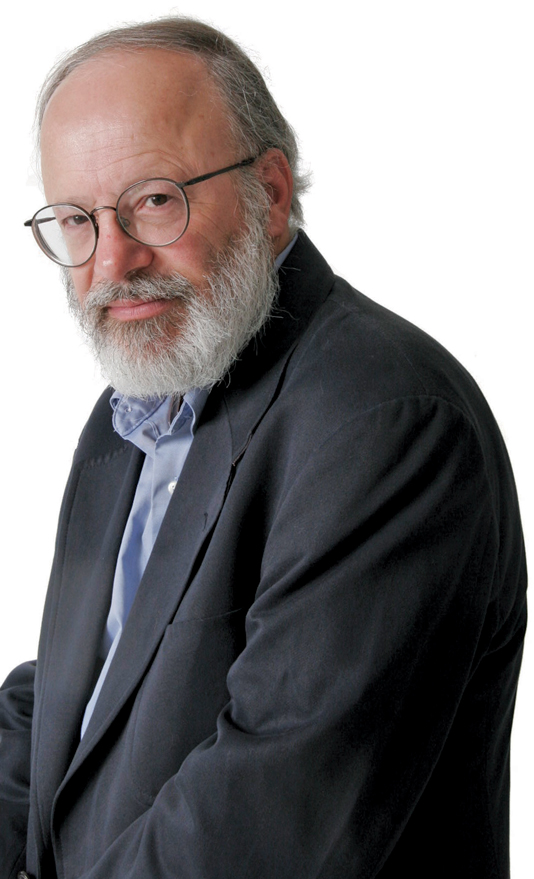 George J. Annas
William Fairfield Warren Distinguished Professor
Chairman and Professor of Health Law, Bioethics & Human Rights Department, School of Public Health
Professor of Law
Professor, School of Medicine
AB, magna cum laude, Harvard College
JD, Harvard University
MPH. Harvard University
Areas of Interest
Health Law
Biography
George Annas is the William Fairfield Warren Distinguished Professor and chair of the Health Law, Bioethics & Human Rights Department of Boston University School of Public Health. He is also a professor in the Boston University School of Medicine and the School of Law. He is the cofounder of Global Lawyers and Physicians, a transnational professional association of lawyers and physicians working together to promote human rights and health. He has degrees from Harvard College (AB economics, '67), Harvard Law School (JD '70) and Harvard School of Public Health (MPH '72), where he was a Joseph P. Kennedy Fellow in Medical Ethics. After graduating from law school, he clerked for Justice John V. Spalding of the Massachusetts Supreme Judicial Court, and came to Boston University in 1972 as the director of the Center for Law & Health Sciences at the law school.
Professor Annas is the author or editor of 19 books on health law and bioethics, including Worst Case Bioethics: Death, Disaster, and Public Health (2010), American Bioethics: Crossing Human Rights and Health Law Boundaries (2005), The Rights of Patients (3d ed. 2004), and a play entitled Shelley's Brain, that has been presented to bioethics audiences across the US and in Australia. Professor Annas has been called "the father of patient rights," "the doyen of American medico-legal analysts," and a "national treasure." Professor Annas wrote a regular feature on "law and bioethics" for the Hastings Center Report from 1976 to 1991, and a regular feature on "Public Health and the Law" in the American Journal of Public Health from 1982 to 1992. Since 1991 he has written a regular feature on "Legal Issues in Medicine" for the New England Journal of Medicine, now under the title "Health Law, Ethics, and Human Rights."
He is a fellow of the American Association for the Advancement of Science, a member of the Institute of Medicine, vice chair of the American Bar Association's Committee on Health Rights and Bioethics (Individual Rights and Responsibilities Section), and a member of the Committee on Human Rights of the National Academy of Sciences. He has also held a variety of government regulatory posts, including vice chair of the Massachusetts Board of Registration in Medicine, chair of the Massachusetts Health Facilities Appeals Board, and chair of the Massachusetts Organ Transplant Task Force.
Courses
Public Health Law (S): LAW JD 926
Traditional public health is rapidly transforming itself from state-based programs to prevent disease in populations (e.g., vaccinations and newborn screening) to federal and international efforts to more broadly promote the "right to health" and to change personal behavior to improve health status (e.g., anti-obesity programs). This seminar will concentrate on the constitutional and common law aspects of public health-related laws, including health monitoring and privacy, genetics and research biobanks, controlling dangerous products (including tobacco and guns), preparing for a bioterrorist attack, and the global "health and human rights" movement. A writing project involving research on public health law, international or domestic, will be required. LIMITED WRITING REQUIREMENT OPTION: A limited number of students may be permitted to satisfy the upper-class writing requirement in this seminar. **A student who fails to attend the initial meeting of a seminar (designated by an (S) in the title), or to obtain permission to be absent from either the instructor or the Registrar, may be administratively dropped from the seminar. Students who are on a wait list for a seminar are required to attend the first seminar meeting to be considered for enrollment.
SPRG 2015: LAW JD 926 A1 , Jan 15th to Apr 16th 2015
| Days | Start | End | Credits | Instructors | Bldg | Room |
| --- | --- | --- | --- | --- | --- | --- |
| R | 8:30 am | 10:30 am | 3 | George J. Annas | LAW | 417 |
SPRG 2016: LAW JD 926 A1 , Jan 14th to Apr 14th 2016
| Days | Start | End | Credits | Instructors | Bldg | Room |
| --- | --- | --- | --- | --- | --- | --- |
| R | 8:30 am | 10:30 am | 3 | Wendy K. Mariner | LAW | 418 |