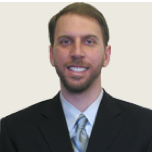 Eric Tennen
Lecturer
Partner, Swomley & Tennen, LLP
JD, Boston University School of Law
Biography
Eric Tennen is a partner Swomley & Tennen, LLP. His work focuses on criminal defense and civil rights matters. Attorney Tennen has extensive experience as a trial litigator and appellate advocate.
Attorney Tennen specializes in issues related to sex offenses and collateral consequences, such as involuntary civil commitment and sex offender registration. He has won the release of many persons facing civil commitment as a sexually dangerous person and has successfully petitioned for the release of persons who were already involuntarily committed. He has also successfully represented clients before the Sex Offender Registry Board. Attorney Tennen has been on several continuing legal education panels as an expert in sex offender registration practice.
In addition to his work as a trial attorney, Attorney Tennen has extensive experience as an appellate advocate. Attorney Tennen began his career as a judicial law clerk for the Honorable Justice John Mason of the Massachusetts Appeals Court and for the Honorable Chief Justice Michael Kruse at the High Court of American Samoa. He has authored several amicus briefs on behalf of various organizations.
In 2007, Attorney Tennen was recognized as "Massachusetts Rising Star" as published in Boston Magazine. In 2011, he was awarded the Paul Liacos Mental Health Advocacy Award by the Committee for Public Counsel Services for zealous advocacy on behalf of indigent defendants.
Courses
Sex Crimes (S): LAW JD 947
Over the last few decades, the public has become increasingly concerned about sexual crimes. In addition to harsher punishments, several civil, collateral consequences have become common such as indefinite commitment and registration. This class will explore how sexual offenses are dealt with in the criminal justice system and the underlying reasoning for the heightened attention, including morality, statistical data, and psychological/scientific evidence. We will discuss the limitations, if any, that govern collateral consequences such as indefinite civil commitment and registration (e.g. Constitutional restrictions, scientific uncertainty). The class aims to challenge preconceived notions of sex crimes and sex offenders through case law, guest speakers, academic literature, and real life scenarios. NOTE: This class does not satisfy the upper-class writing requirement. GRADING NOTICE: This course does not offer the CR/NC/H option. PRACTICUM OPTION: A limited number of students may apply to enroll in the Sex Crimes Practicum (JD962). **A student who fails to attend the initial meeting of a seminar (designated by an (S) in the title), or to obtain permission to be absent from either the instructor or the Registrar, may be administratively dropped from the seminar. Students who are on a wait list for a seminar are required to attend the first seminar meeting to be considered for enrollment.
FALL 2017: LAW JD 947 A1 , Sep 6th to Dec 6th 2017
| Days | Start | End | Credits | Instructors | Bldg |
| --- | --- | --- | --- | --- | --- |
| Wed | 6:30 pm | 8:30 pm | 3 | Eric Tennen | LAW |
FALL 2018: LAW JD 947 A1 , Sep 5th to Dec 5th 2018
| Days | Start | End | Credits | Instructors | Bldg |
| --- | --- | --- | --- | --- | --- |
| Wed | 6:30 pm | 8:30 pm | 3 | Eric Tennen | |
Sex Crimes Practicum: LAW JD 962
This CLASS IS RESTRICTED to students who have applied to and been accepted to the Sex Crimes Practicum. Students receive credit for completing a sex-crimes related project -- either litigation or policy-oriented -- as a supplement to the Sex Crimes seminar. Projects will vary in scope and content based on student interest and the number of students enrolled. Project topics include sex crime policy, the identification and tracking of constitutional challenges to civil laws, and work on pending cases such as registration hearing, civil commitment trials, or criminal appeals. Throughout the semester, students will work under the supervision of Professor Eric Tennen. Practicum students must attend six class meetings with Professor Tennen. Students receive either 1 or 2 graded credits depending on the nature of the project and the anticipated workload. NOTE: This clinic counts toward the 6 credit Experiential Learning requirement. PRE-/CO-REQUISITE: Sex Crimes (JD 947), or equivalent work experience or academic foundation, determined on a case-by-case basis by the instructor. GRADING NOTICE: This course does not offer the CR/NC/H option.
FALL 2018: LAW JD 962 A1 , Sep 4th to Dec 12th 2018
| Days | Start | End | Credits | Instructors | Bldg |
| --- | --- | --- | --- | --- | --- |
| ARR | TBD | TBD | Var | Eric Tennen | |
FALL 2018: LAW JD 962 B1 , Sep 4th to Dec 12th 2018
| Days | Start | End | Credits | Instructors | Bldg |
| --- | --- | --- | --- | --- | --- |
| ARR | TBD | TBD | Var | Eric Tennen | |