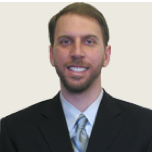 Eric Tennen
Lecturer
Partner, Swomley & Tennen, LLP
JD, Boston University School of Law
Biography
Eric Tennen is a partner Swomley & Tennen, LLP. His work focuses on criminal defense and civil rights matters. Attorney Tennen has extensive experience as a trial litigator and appellate advocate.
Attorney Tennen specializes in issues related to sex offenses and collateral consequences, such as involuntary civil commitment and sex offender registration. He has won the release of many persons facing civil commitment as a sexually dangerous person and has successfully petitioned for the release of persons who were already involuntarily committed. He has also successfully represented clients before the Sex Offender Registry Board. Attorney Tennen has been on several continuing legal education panels as an expert in sex offender registration practice.
In addition to his work as a trial attorney, Attorney Tennen has extensive experience as an appellate advocate. Attorney Tennen began his career as a judicial law clerk for the Honorable Justice John Mason of the Massachusetts Appeals Court and for the Honorable Chief Justice Michael Kruse at the High Court of American Samoa. He has authored several amicus briefs on behalf of various organizations.
In 2007, Attorney Tennen was recognized as "Massachusetts Rising Star" as published in Boston Magazine. In 2011, he was awarded the Paul Liacos Mental Health Advocacy Award by the Committee for Public Counsel Services for zealous advocacy on behalf of indigent defendants.
Courses
Sex Crimes (S): LAW JD 947
Sex Crimes Practicum: LAW JD 962