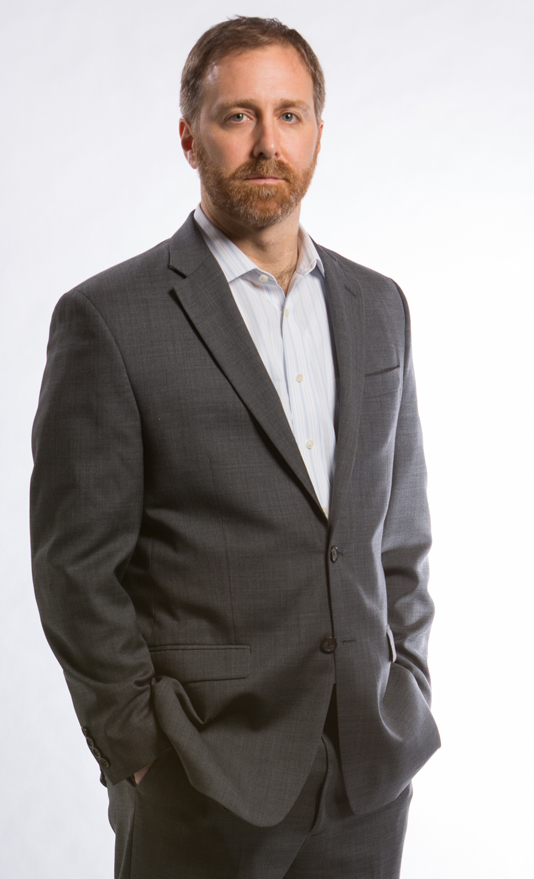 David Webber
Professor of Law
BA, Columbia University
JD, New York University School of Law
Areas of Interest
Civil Procedure, Corporate, Business & Transactional Law, Mergers & Acquisitions, Securities, Shareholder Activism & Litigation
Biography
David H. Webber is a leading expert on securities and investment law. His research on shareholder activism, corporate governance, and shareholder litigation has frequently been cited by courts and academics. Webber's work is increasingly focused on the intersection of politics and investment. Public pension and labor union funds, sovereign wealth funds, foundations, and socially responsible investors are increasingly utilizing their shareholder power to pursue ends not traditionally pursued by investors. As the size and power of such investors continues to grow in the 21st century, they will change the way markets and companies operate, challenging traditional legal constraints on investor behavior. Webber addresses some of these issues in his forthcoming book about shareholder activism, to be published by Harvard University Press.
Professor Webber has published his scholarship in leading law reviews like the New York University Law Review, the Northwestern University Law Review, and the Journal of Corporation Law, and has presented his research at the Harvard Stanford Yale Junior Faculty Forum, the Conference on Empirical Legal Studies and the American Law and Economics Association conference, among others. Webber has also published op-eds in The Washington Post, The Chicago Tribune, and Reuters, and has been interviewed on a range of corporate governance and securities law issues by Nightly Business Report, NPR's Marketplace, Agence France-Presse, Reuters, and others. His work has appeared several times on the Harvard Law School Forum on Corporate Governance and Financial Regulation. He has testified about pension governance issues in California and New Hampshire, and has spoken at numerous practitioner-oriented conferences. In addition to his forthcoming book about shareholder activism, Webber is co-editing a book about shareholder litigation, to be published by Edward Elgar Publishing.
Professor Webber joined BU Law from New York University Law School and the NYU Stern School of Business, where he was a Wagner Fellow at the Pollack Center for Law and Business. Prior to his fellowship, he spent several years litigating corporate and securities cases in New York. Professor Webber holds a BA, magna cum laude, from Columbia University and a JD from the New York University School of Law, where he was a Lederman/Milbank Fellow in Law & Business and an editor for the NYU Law Review.
Courses
Securities Regulation: LAW JD 883
This course offers an introduction to federal securities regulation under the Securities Act of 1933 and the Securities Exchange Act of 1934. We will examine how the securities laws shape the process by which companies raise capital through IPOs, public offerings, and private placements. We will also focus on the mandatory disclosure regime for publicly traded companies and the related topics of securities fraud, insider trading, market manipulation, and shareholder voting. We will study core concepts such as the definition of a security and materiality. Finally, we will spend significant time examining the role of the SEC and private shareholder litigation in policing the securities laws. PREREQUISITE/COREQUISITE: Corporations is a corequisite. GRADING NOTICE: This course does not offer the CR/NC/H option.
SPRG 2016: LAW JD 883 A1 , Jan 12th to Apr 19th 2016
| Days | Start | End | Credits | Instructors | Bldg | Room |
| --- | --- | --- | --- | --- | --- | --- |
| Tue,Thu | 2:10 pm | 4:10 pm | 4 | David H. Webber | LAW | 103 |
FALL 2016: LAW JD 883 A1 , Sep 6th to Dec 8th 2016
| Days | Start | End | Credits | Instructors | Bldg | Room |
| --- | --- | --- | --- | --- | --- | --- |
| Tue,Thu | 10:40 am | 12:40 pm | 4 | David H. Webber | LAW | 605 |
Shareholder Activism (S): LAW JD 928
The recent rise of shareholder activism has become one of the most important topics for investors, corporate managers, and lawyers, transforming the way that public companies are run. Investment funds of all types have turned to activist strategies, including hedge funds, mutual funds, pension funds, labor union funds, religious orders, and charitable foundations. These shareholders are no longer content to passively defer to senior managers and boards of directors while quietly collecting their dividends and hoping for share price appreciation. Some may demand specific business changes, others demand across-the board governance reforms, and still others may pursue environmental or social objectives. This course will explore the various forms of shareholder activism, and corporate responses to them. We will examine the debate over proxy access, say-on-pay initiatives, majority voting for directors, the corporate governance reform movement, corporate political activity, socially responsible investing, and shareholder litigation. In examining these issues we will discuss the costs and benefits of such activism. Students will also develop an appreciation for the institutional players that drive this activism, and for those that oppose it. Students should expect to hear from several guest speakers from all sides of the shareholder activist debate. PREREQUISITE: Corporations (may be waived with instructor's permission). NOTE: A limited number of students may be permitted to satisfy the upper-class writing requirement with the approval of the instructor. GRADING NOTICE: This course does not offer the CR/NC/H option. ** A student who fails to attend the initial meeting of a seminar (designated by an (S) in the title), or to obtain permission to be absent from either the instructor or the Registrar, may be administratively dropped from the seminar. Students who are on a wait list for a seminar are required to attend the first seminar meeting to be considered for enrollment.
SPRG 2016: LAW JD 928 A1 , Jan 14th to Apr 14th 2016
| Days | Start | End | Credits | Instructors | Bldg | Room |
| --- | --- | --- | --- | --- | --- | --- |
| Thu | 10:40 am | 12:40 pm | 3 | David H. Webber | LAW | 513 |