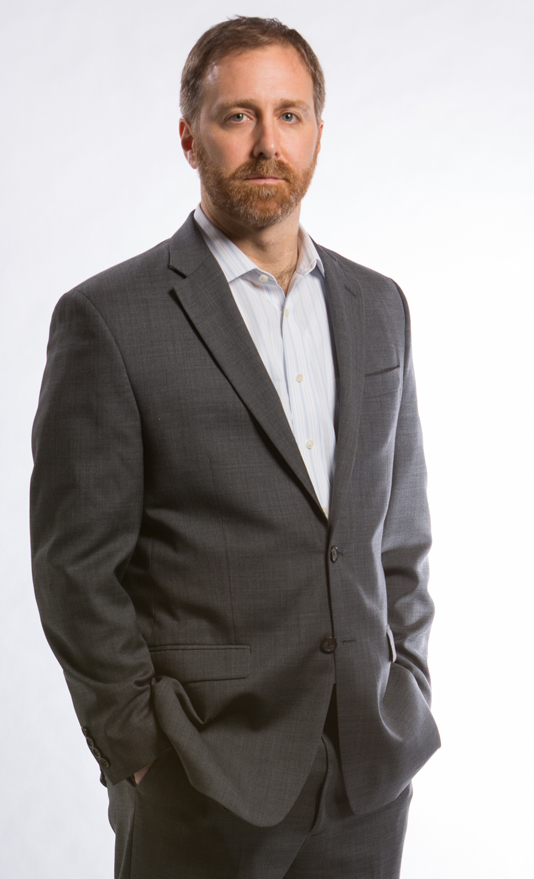 David H. Webber
Associate Dean for Intellectual Life
Professor of Law
Areas of Interest
Civil Procedure, Corporate, Business & Transactional Law, Mergers & Acquisitions, Securities, Shareholder Activism & Litigation
Biography
David H. Webber is the author of The Rise of the Working-Class Shareholder: Labor's Last Best Weapon, published by Harvard University Press in April 2018. Webber has toured extensively for the book, and has published op-eds about it in the New York Times, the Washington Post, the Chicago Tribune, the Los Angeles Times, In These Times, and elsewhere. The book has been reviewed or otherwise covered in the New York Review of Books, the Financial Times (twice), Publisher's Weekly, Bloomberg Radio, CSPAN's BookTV, Forbes, the Harvard Law School Forum on Corporate Governance and Financial Regulation, the Harvard OnLabor blog, Cornell University's ILR Review, Rorotoko, de Volkskrant, Calcalist, the Majority Report with Sam Seder, the David Pakman Show, Knowledge@Wharton Business Radio, Splinter News, and Dissent. The book will be translated and published in Korea in 2020. Webber has also been interviewed on a range of corporate governance matters by Nightly Business Report and NPR's Marketplace.
Webber co-edited a second book, Research Handbook on Representative Shareholder Litigation (Elgar), published in November 2018. He has published scholarly articles including "The Use and Abuse of Labor's Capital" in the New York University Law Review and "The Plight of the Individual Investor in Securities Class Actions" in the Northwestern University Law Review, with additional work forthcoming in the Vanderbilt Law Review and elsewhere. Webber has presented his research at the Harvard Stanford Yale Junior Faculty Forum, the Conference on Empirical Legal Studies, and the American Law and Economics Association conference.
Webber is the winner of Boston University School of Law's 2017 Michael Melton Award for Teaching Excellence and co-winner of the 2020 Dean's Service Award. He also co-teaches the Pensions and Capital Stewardship course for the Harvard Trade Union program at Harvard Law School. He is a graduate of Columbia and NYU Law School, where he was an editor for the law review.
Watch: Professor David Webber discusses

 
The Rise of the Working Class Shareholder: Labor's Last Best Weapon
Publications
David Webber, Michal Barzuza & Quinn Curtis, "Shareholder Value(s): Index Fund Activism and the New Millennial Corporate Governance," 93

Southern California Law Review

(forthcoming).

SSRN

David Webber, "The Other Janus and the Future of Labor's Capital," 72

Vanderbilt Law Review

2087 (2019).

Publisher

David Webber, "Reforming Pensions While Retaining Shareholder Voice," in Symposium Institutional Investor Activism in the 21st Century: Responses to a Changing Landscape, 99

Boston University Law Review

1001 (2019).

SSRN

|

Scholarly Commons

Research Handbook on Representative Shareholder Litigation, David Webber, Sean Griffith, Jessica Erickson & Verity Winship, eds., Edward Elgar Publishing (2018).

David Webber, The Rise of the Working Class Shareholder: Labor's Last Best Weapon, Harvard University Press (2018).

David Webber, "Lead Plaintiffs and Lead Counsel in Deal Litigation," in

Research Handbook on Mergers & Acquisitions

319, Claire A. Hill & Steven D. Solomon, eds., Edward Elgar (2016).

Publisher

|

SSRN

|

Scholarly Commons

David Webber & Adam Badawi, "Does the Quality of the Plaintiffs' Law Firm Matter in Deal Litigation?" 41

Journal of Corporation Law

359 (2015).

SSRN

|

Scholarly Commons

David Webber, "Private Policing of Mergers & Acquisitions: An Empirical Assessment of Institutional Lead Plaintiffs in Transactional Class and Derivative Actions," 38

Delaware Journal of Corporate Law

907 (2014).

SSRN

|

HeinOnline (BU)

|

HeinOnline

|

Scholarly Commons

David Webber, "The Plight of the Individual Investor in Securities Class Actions," 106

Northwestern University Law Review

157 (2012).

SSRN

|

Scholarly Commons

David Webber, "Is 'Pay-to-Play' Driving Public Pension Fund Activism in Securities Class Actions? An Empirical Study," 90

Boston University Law Review

2031 (2010). Reprinted in 2011

Securities Law Review

§ 5:1 and in 53:1

Corporate Practice Commentator

219 (2011).

SSRN

|

HeinOnline (BU)

|

HeinOnline

|

Scholarly Commons
Courses
Securities Regulation: LAW JD 883
Shareholder Activism (S): LAW JD 928