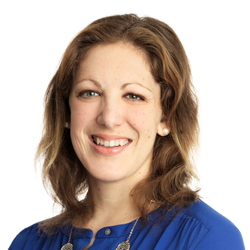 Blair G. Edwards, Esq.
Assistant Director for Judicial Clerkships and the Private Sector
Biography
Prior to joining the CDO, Blair was a legal recruiter and business development executive at Robert Half Legal. She practiced as a litigator for four years, running the firm's tax title division in addition to handling a variety of environmental and land use matters. Blair has practiced extensively in Land Court as well as appeared before the district, Superior, and housing courts. She was admitted to the Massachusetts state bar in 2011 and the Federal District of Massachusetts in 2013.
As a student at Boston College Law School, Blair developed a stipend program to fund 1L judicial internships and taught an Environmental Law & Policy course to Boston College undergraduates. She interned for Hon. R. Marc Kantrowitz of Massachusetts Appeals Court and EPA Region I's Office of General Counsel. After graduating with a certificate in Land Use and Environmental Practice, Blair clerked in the civil, criminal, and Business Litigation sessions of the Massachusetts Superior Court in both Suffolk (Hon. Bonnie McLeod-Mancuso, Hon. Judith Fabricant) and Barnstable counties (Hon. Gary Nickerson, Hon. Robert Rufo.) She is a graduate of Wellesley College, where she earned degrees in Political Science and History.