Annual Silver Shingle Awards Gala
Saturday, June 9, 2018 
at the Four Seasons
Please join Dean Maureen A. O'Rourke at this year's Annual Silver Shingle Awards Gala! This signature event, which falls over Reunion Weekend, is a chance to reconnect with former classmates, say hello to your favorite faculty members, and honor your fellow alumni. We invite graduates from all class years to join us for this celebratory evening!
---
Award Winners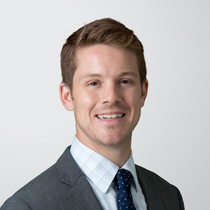 Jonathan E. Anderman, Esq. (JD'08), Young Lawyer's Chair
Senior Corporate Counsel
Intarcia Therapeutics
Click here for more information
Jon Anderman is senior corporate counsel at Intarcia Therapeutics, an emerging biotechnology company developing innovative therapies that use continuous drug delivery to improve outcomes in chronic diseases. He advises the company on a broad range of legal issues that arise for a late-stage biotechnology company, including regulatory review and approval, product manufacturing, research and development, business development and strategic collaborations, corporate finance, and organizational risk assessment and mitigation. In particular, Jon focuses much of his time on providing strategic guidance related to the commercial launch of Intarcia's lead product candidate (a combination drug and delivery device for the treatment of type 2 diabetes) and the compliant buildout of Intarcia's commercial operations.
Before joining Intarcia, Jon worked in a global law firm, advising companies on complex legal and regulatory matters unique to the healthcare and life sciences industry. Specifically, he represented pharmaceutical and medical device manufacturers, supply-chain entities (such as specialty pharmacies, PBMs, wholesalers, distributors, and service providers), healthcare technology companies, health plans, and strategic investors in the healthcare and life sciences field. These representations ranged from Medicare and Medicaid regulatory matters, to complex fraud and abuse analyses, to government investigations and white-collar litigation, to corporate transactions.
Jon is a graduate of the Pennsylvania State University and Boston University School of Law. Outside of work, he enjoys outdoor sports, eating and drinking just about anything, and exploring the world with his wife, Erin.

Erin M. Anderman, Esq. (JD'08), Young Lawyer's Chair
Partner
Nutter, McClennen & Fish LLP
Click here for more information
Erin Anderman is a partner at Nutter, McClennen & Fish in Boston, where she focuses her practice on complex corporate transactions and representation of companies in all stages of their life cycle. She advises clients on a wide variety of corporate and securities law matters, including financing transactions, securities law compliance, mergers and acquisitions, antitrust and regulatory application matters, and corporate governance issues. She also counsels emerging companies on formation, operation, venture financing, and exit transactions. Erin represents clients in a broad range of industries, including life sciences, financial services, and technology.
Erin serves on the firm's hiring committee and has been involved in various pro bono efforts, including representing an unaccompanied minor in immigration proceedings, in collaboration with Kids In Need of Defense (KIND), and representing a victim of domestic violence in connection with her petition for a U visa.
Erin is a graduate of Washington University in St. Louis and Boston University School of Law.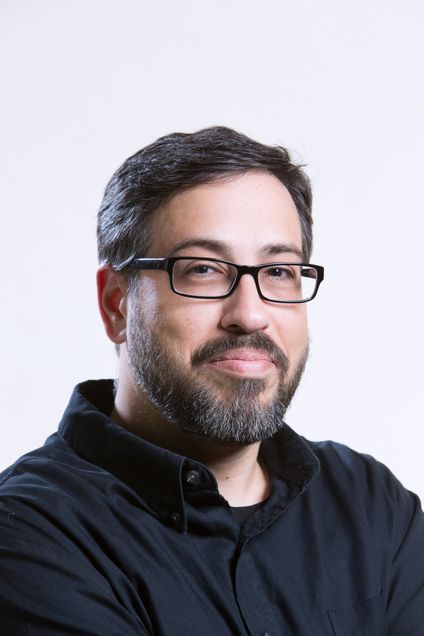 Arthur G. Martins, Gerard H. Cohen Award
Manager, Academic Media Services
Boston University School of Law
Click here for more information
Arthur Martins joined the University in 2009 as a media support specialist for the educational media department on the Medical Campus. He joined the law school staff in 2012 as a media specialist and was later promoted to manage the academic media services department, which expanded significantly following the new building and renovation project. Arthur was a leader on the design of academic technology for the current law complex, and he now oversees all media and technology, including classrooms, conference and event spaces, and the school's digital signage. He supervises two full-time staff members and more than 15 student workers.
Thomas A. Cox, Esq. (JD'69), Silver Shingle Award for Service to the Community
Of Counsel
National Consumer Law Center
Click here for more information
After graduating from the Law School in 1969, Thomas Cox joined the Massachusetts Defenders Committee as a public defender, putting to good use his training on the Roxbury Defender Project in his third year at BU. From there he went into private practice in Maine, where for over 30 years he specialized as a litigator, with increasing concentration upon representation of financial instructions, culminating in representation of the FDIC in complex litigation arising out of bank failures during the savings and loan crisis.
He retired from the private practice of law in 2000 but returned to it in 2008 to work as a volunteer attorney with the Maine Volunteer Lawyers Project. He helped to build and train a network of Maine pro bono lawyers, called Maine Attorneys Saving Homes, to provide legal defense to low-income homeowners in the tidal wave of foreclosures that arose from the financial crisis starting in 2007. In addition to providing guidance to other foreclosure defense lawyers, Cox took on a caseload of his own; in a lawsuit he defended in 2010, his work revealed for the first time what has become known as the "robo-signing scandal." As a result of this work, the major banks across the country were forced to stop what courts found to be fraudulent foreclosure efforts. Cox's effort led in 2012 to the $25 billion National Mortgage Settlement with the five largest national banks, which imposed strict new mortgage servicing rules on the financial industry.
Cox has handled 18 appeals of foreclosure decisions in the Maine Supreme Court in the last ten years. He has filed amicus briefs across the country on behalf of the National Consumer Law Center, where he is of counsel. He has traveled to over 15 states to present at seminars and continuing legal education courses for foreclosure defense lawyers, and he continues to act as a consultant in these cases to lawyers across the country. Cox has shared his expertise with law students as well, having spoken at consumer law courses in half a dozen law schools. He has testified before the House Judiciary Committee in Washington and testifies regularly before the Judiciary Committee of the Maine legislature. Cox received the nationally awarded Purpose Prize in 2012, the 2012 Boston University School of Law Alumni Pro Bono Award, and the 2011 Howard Dana Award presented by the Maine Bar Foundation, and was an honorary recipient of a 2011 Empire State Counsel Award from the State Bar of New York. He is also a fellow of the American College of Consumer Financial Services Lawyers. He is a 1966 graduate of Colby College and a 1969 graduate of Boston University Law School.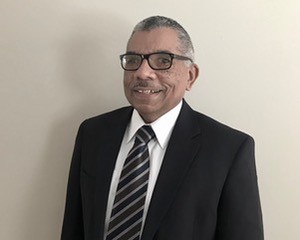 James T. Owens, III, Esq. (JD'77), Silver Shingle Award for Service to the Profession
Former Director, Office of Site Remediation & Restoration
US Environmental Protection Agency, New England Region
Click here for more information
James T. Owens, III (LAW'77), is a native of Boston. He received a bachelor of arts degree from Tufts University before attending Boston University School of Law. While attending law school, as a Dr. Martin Luther King, Jr. fellow, he demonstrated his commitment to the local community by working as a legal intern for the Roxbury Multi-Service Center.
Shortly after graduating from law school, James began working for the City of Boston as the legal counsel to the deputy mayor. As legal counsel, he was instrumental in the development of a wide range of economic development programs, including contracting policies for the utilization of minority businesses and the hiring of Boston residents and minority workers.
In 1983, he began working for the New England Regional Office of the United States Environmental Protection Agency as assistant regional counsel. During his years with EPA, James held several legal and management positions, including senior manager for restoring waste sites, senior manager for regional operations, chief enforcement counsel for regulatory enforcement, and senior associate regional counsel for general law. In each of these key positions, he consistently demonstrated his deep commitment to social justice, diversity, and environmental excellence.
As the EPA New England Region's first attorney manager of color, James helped create a recruitment network that dramatically increased the number of minority attorneys in the regional office. When he became a member of the Senior Executive Service, serving as assistant regional administrator and the director of the Office of site Remediation and Restoration, he led a dramatic increase in diversity at all levels, ensuring that EPA reflected the communities it serves.
James' commitment to diversity and inclusion had a direct connection with his many programmatic successes. He was instrumental in some of the earliest and most sustained environmental justice efforts in the nation. He helped design the region's environmental justice policy, which served as a model for President Clinton's executive order. James' leadership ensured that the region's enforcement, cleanup, and delegated programs factored environmental justice into their work.
He has also worked with community leaders throughout New England to ensure that they received all of the benefits of EPA resources. James' leadership, guidance, teaching, and advice has impacted everyone who has had the privilege to work with or for him. His legacy of inclusion will last well beyond his career at EPA.
Since his retirement from EPA, James continues to demonstrate his commitment to the community. He serves as a member of the District Advisory Board and the Pastoral Support Committee for the Church of the Nazarene, New England District, and as secretary for the board of his local church. He teaches law classes for Eastern Nazarene College's adult and graduate studies program and is an active participant in Keep Mansfield Beautiful.
James resides in Mansfield, Massachusetts. He recently celebrated his fortieth anniversary with Jossie Owens, EdD (SED'03), and has two adult children, Melissa and Jennifer (CAS'04).
Professor Pnina Lahav, Silver Shingle Award for Service to the School
Professor of Law and Alumni Law Scholar, Boston University School of Law
Professor, Elie Wiesel Center for Jewish Studies, Boston University
Click here for more information
During the course of her legal career, Pnina Lahav has published nearly fifty journal articles and three books, including the critically acclaimed Judgment in Jerusalem: Chief Justice Simon Agranat and the Zionist Century, which received Israel's Seltner Award (1998) and the Gratz College Centennial Book Award (1998). She is currently completing a biography of Israel's fourth prime minister, Golda Meir, a biography that asks how a lone woman surrounded by men makes it to the top.
Among the prestigious research fellowships that Professor Lahav has earned are a fellowship from the Rockefeller Foundation, a fellowship at the Stanford Center for Advanced Study in the Behavioral Sciences, and a fellowship from the Center for Advanced Studies at the Hebrew University in Jerusalem. She also served as a religion fellow at Boston University School of Theology in 2010 and 2011. Professor Lahav has delivered several endowed lectures, including the Lapidus Lecture at Princeton University in March 2015, the Rockoff Lecture at Rutgers University in March 2017, and the Taubman Lecture at the University of California in Santa Barbara in November 2017.
Known as a gifted teacher, Professor Lahav was the recipient of the BU Law Melton Prize for excellence in teaching in 2011. For her excellence in scholarship she was awarded the Life Achievement Award in Israel Studies by the Israel Studies Institute and the Association for Israel Studies in June 2017.
Professor Lahav has taught at Hebrew University, Tel Aviv University, the Center for Interdisciplinary Studies in Herzliya, Oxford University, and Université Jean Moulin Lyon 3 in Lyon, France. She teaches constitutional law, which "automatically keeps your teaching fresh," she says. "Each year the Court addresses new issues and revisits old ones. Thus, there is always intellectual challenge and deeper exploration." Professor Lahav also teaches a course on the First Amendment (her first love) and a seminar on the Constitution and foreign affairs, a course she created especially to strengthen students' knowledge of constitutional law while engaging with issues affecting the international scene.
---
Gala Ticket Packages
The Full Docket:
Includes cocktail reception with appetizers and open bar, two-course dinner, as well as a ticket to the "Sips & Sweets" After-Party with open bar, dessert bites, photo booth, and more!
$90: Young Alumni Ticket (classes of 2018-2008)
$125: Alumni Ticket (classes of 2007 and earlier)
The Sidebar:
Includes ticket to the "Sips & Sweets" After-Party with an open bar, dessert bites, photo booth and more. Entrance is at 9:00 PM.
$30: Available only to recent graduates (classes of 2018-2014)