Program Overview
The Certificate in Transactional Skills (CITS) is a specialized certificate program allowing professionals to advance their skills related to international business law transactions. The certificate is a 12 credit program. Students may complete the requisite credit requirement through completion of coursework from the below-stated selection of courses. There are no required classes, allowing students to tailor the certificate to their interests.
XB 814, US & Trans-Border Securities Regulation (3 cr.)
XB 818, U.S. and International Mergers & Acquisitions (3 cr.)
XB 819, International Arbitration (3 cr.)
XB 822, Global Compliance: Introduction and Best Practices (3 cr.)
XB 823, Deals: The Legal Engineering Behind Corporate Transactions (3 cr.)
XB 825, Directed Study in transactional-based subject (1-3 cr.)
XB 828, International Business Negotiation (3 cr.)
XB 000, International Development and Project Finance (3 cr.)
The Certificate is open to lawyers and non-lawyers. Prior work experience is required, but the length of experience may be less than the three-year minimum required for the LLM program. All other Executive LLM application requirements remain in place for certificate applicants. A strong performance in the Certificate Program will be considered for any applicants who wish to be considered for admission to the Executive LLM Program.
For students already matriculated in the ELLM program, they can earn the CITS by completing 3 more credits during the course of their ELLM studies, for a total of 23 credits. The 3 additional credits completed need not be from the CITS basket as long as the Certificate requirements are otherwise fulfilled during the ELLM studies.
Meet Some of the Instructors:
Robert Burdick
Course taught: International Business Negotiation
Areas of expertise: Negotiation, civil litigation, trial advocacy
View Professor Burdick's Profile
John Sullivan
Course taught: U.S. and International Mergers and Acquisitions
Areas of expertise: Mergers and acquisition, corporate finance, asset acquisition, health care policy
View Professor Sullivan's Profile
Sidd Pattanayak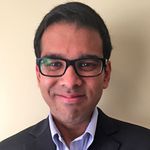 Course taught: Global Compliance: Introduction and Best Practices
Areas of expertise: Corporate law, regulatory compliance, M&A, joint ventures, franchising and licensing, corporate governance
View Professor Pattanayak's Profile
FAQ
Academics
How are courses offered?
I am interested in taking a residential class. Does this program allow me to do that?
Admissions
When can I apply for admission?
Are the admissions requirements for the Certificate in Transactional Skills different from the Executive LLM requirements?
Tuition and Fees
What is the cost of this program?
Have additional questions? Visit the extensive Executive LLM in International Business Law FAQ for more information on the courses, grading, and the application process.